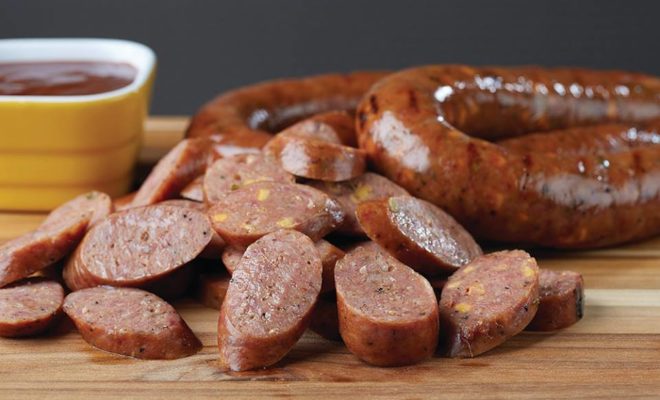 Franchisees Make Dickey's Barbecue Pit a Family Affair in New Mexico
'
(Albuquerque, NM) Dickey's BarbecuePit continues their expansion in New Mexico with the addition of athree-store development agreement by current Dickey's franchisees David Montoyaand Soleille Lopez. These locations will be the duo's first of many in the Landof Enchantment which they plan on running as a family business.
"Dickey's Barbecue Pit has and always will be a family-run,family-oriented business and that is something we pride ourselves on," saysLaura Rea Dickey, CEO of Dickey's Barbecue Restaurants, Inc. "Havingexperienced franchisees eager to open new locations is a testament not only tothe success of our business but the brand as a whole."
As New Mexico natives, Montoya and Lopez looked to opentheir first Dickey's Barbecue Pit location in their home state, but wereoffered the opportunity to open a location in Colorado so they took it withtheir business partner Robert Moss. After seeing great success in their firstlocation, they pursued their original plan to open a Dickey's Barbecue Pit inNew Mexico, which they intend to run with their children.
"We originally bought into Dickey's because the brand isfamily oriented and those values are extremely important to us," says Montoya."As our own Dickey's brand continues to grow, we are proud to serve Dickey'sdelicious barbecue to our communities and look forward to opening even morelocations in the future."
The first of the three locations is slated to open in AlbuquerqueSpring of 2018, the second is planned to open in Albuquerque following late2018 and the last to open in Santa Fe in early 2019.
To find the location nearestyou, click here. Find Dickey'son Facebook, Instagram and Twitter.
About Dickey's Barbecue Restaurants, Inc.
Dickey's Barbecue Restaurants, Inc., the nation's largest barbecue chainwas founded in 1941 by Travis Dickey. Today, all meats are still slowsmoked on-site in each restaurant. The Dallas-based family-run barbecue franchise offersseveral slow-smoked meats and home style sides with 'No B.S. (BadStuff)' included. The fast-casual concept has expanded to nearly 600locations in 44 states. In 2016, Dickey's won first place on Fast Casual's"Top 100 Movers and Shakers" list and in 2017 again wona top 10 on the list. Dickey's Barbecue Pit has also been recognized byEntrepreneur Magazine, Franchise Times, and Nation's Restaurant News. For moreinformation, visit www.dickeys.com.
###
'