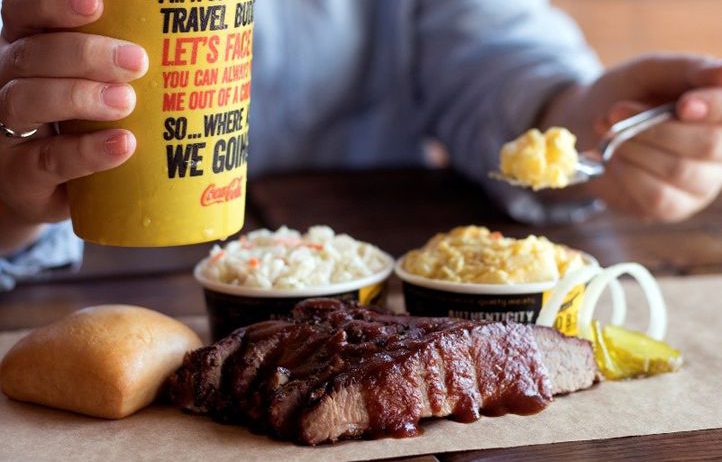 Franchising Group Brings 13 Dickey's Locations to Texas and Louisiana
'
(Lafayette, LA) Current Louisiana Dickey'sBarbecue Pit franchisees plan to open 12 more locations between Texas'Houston area and Louisiana. This group of barbecue lovers consists of investorsRick El Mogazi and Kris Hickingbottom and franchisee Robert Ray. They areexcited and inspired by the Dickey's Barbecue Pit brand.
The group opened their first Dickey's in Lake Charles, LA in November2016.
"We are proud to have such a strong group of owners be a part of ourDickey's Barbecue Pit family," says Laura Rea Dickey, CEO of Dickey's BarbecueRestaurants, Inc. "With owners such as Rick El Mogazi, Kris Hickingbottom andRobert Ray, the Dickey's brand will continue to expand and we will have thepleasure of serving more folks across the nation."
Pairing Ray's 30-years of experience in the restaurant industry with ElMogazi and Hickingbottom's venture capitalist experience, the trio have setthemselves up for success with the Dickey's brand. Along with the 13 locationsthey have signed on for, the group plans to develop more in the future.
"When researching franchising concepts, we fell in love with Dickey'sbusiness model, great food and explosive brand," says Ray. "We are thrilled toopen all of our locations and have the opportunity to serve barbecue loversDickey's Texas-style barbecue."
To find the location nearestyou, click here. Find Dickey'son Facebook, Instagram and Twitter.
About Dickey's Barbecue Restaurants, Inc.
Dickey's Barbecue Restaurants, Inc., the nation's largest barbecue chainwas founded in 1941 by Travis Dickey. Today, all meats are still slowsmoked on-site in each restaurant. The Dallas-based family-run barbecue franchise offersseveral slow-smoked meats and home style sides with 'No B.S. (BadStuff)' included. The fast-casual concept has expanded to nearly 600locations in 44 states. In 2016, Dickey's won first place on Fast Casual's"Top 100 Movers and Shakers" list and in 2017 again wona top 10 on the list. Dickey's Barbecue Pit has also been recognized byEntrepreneur Magazine, Franchise Times, and Nation's Restaurant News. For moreinformation, visit www.dickeys.com.
###
'