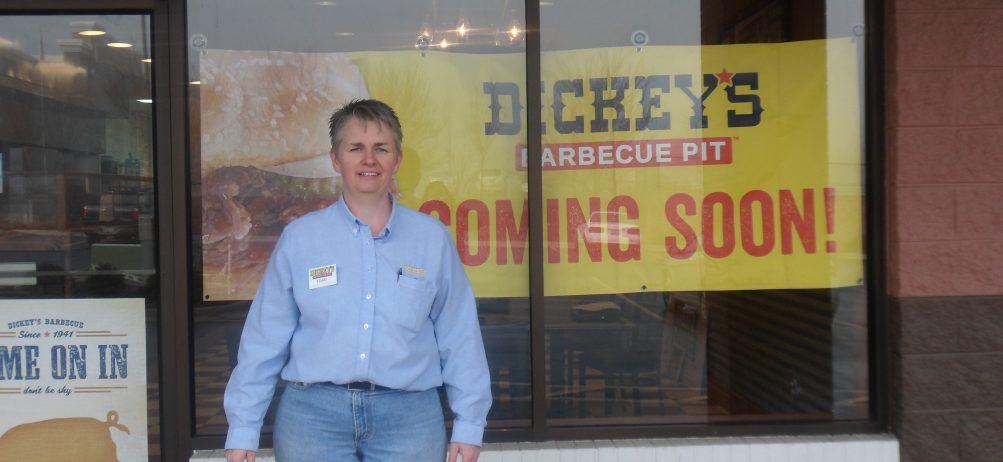 Grab a Bite to Eat at Dickey's in Asheville for Free
'(Asheville, NC) This Friday, December 14, Dickey's Barbecue Pit will open for business at its newest location in Asheville. Be one of the first 100 customersin line and receive a free Pulled Pork Big Barbecue sandwich.
"The Asheville community is just as excited as we are to open," said Fran Noel, who runs this location with her business partner Dorothy Elias. "This community needs an authentic barbecue restaurant and we are happy to be bringing Dickey's slow smoked barbecue to the area."
Noel grew up in Morganton, but has lived in Asheville for more than 20 years. She considers herself a local. After working as a Certified Public Accountant for 16 years, Noel needed a change and owning a Dickey's Barbecue Pit seemed to be a great opportunity.
"We have really taken North Carolina by storm," said Roland Dickey, Jr., President and CEO of Dickey's Barbecue Restaurants, Inc. "We're excited that the state has embraced our food and our brand."
This new location is in the Walmart shopping center at 1636 Hendersonville Road. The store phone number is 828-277-5221.
Since 1941, the world's largest barbecue franchise has offered free kids meals every Sunday and affordable family packs designed to bring the whole family together for dinner. Family packs come with a choice of two meats, three medium sides, six rolls and Dickey's famous barbecue sauce.