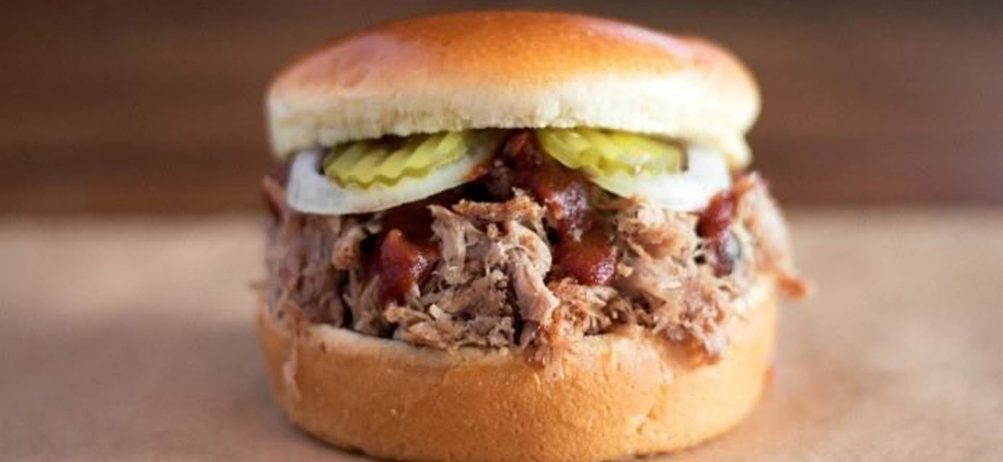 Hold On to Your Boots, Dickey's Barbecue Has Arrived at the Golden Triangle!
(Nederland, TX) Dickey's Barbecue Pit has brought its signature slow-smoked barbecue to Nederland in a three-day grand opening celebration last weekend that included giveaways and specials. Owner/Operator Andy Maredia opened the doors of the newest Dickey's on Thursday, August 27, giving away free barbecue for a year to three lucky winners.
"Dickey's Barbecue Pit has a strong presence throughout much of the state of Texas, however we are looking forward to bringing new locations to this region of the state," says Roland Dickey, Jr., Dickey's CEO. "We now have more than 500 locations across the U.S. and we are always looking for new opportunities for growth. Our guests in this area have been asking for some time when we were going to open here, and we are thrilled to continue to expand across our home state of Texas." To find the Dickey's Barbecue Pit nearest you, click here.
The three-day grand opening includes:
· Thursday, August 27 kicked off with the first 50 guests receiving gift cards worth up to $50.
· Friday, August 28, radio station KYKR Kicker 95.1 was on-site. The new store served barbecue specials such as $2 pulled pork barbecue sandwiches.
· Saturday August 29 Dickey's gave away goodies and merchandise all day.
This is Andy Maredia's second Dickey's location in Southeast Texas and he is no stranger to running a business. He is a retail industry veteran following 25 years in the business, and his family started in the restaurant business 16 years ago. He is currently considering new locations to open additional Dickey's stores in the region. "The Dickey's Barbecue Pit family has been nothing less than welcoming, and has been great about guiding Owner/Operators, such as myself, to success," said Andy.
The new Dickey's Barbecue Pit in Nederland is located at 2621 Windmill Lane, Nederland, TX 77627 and the phone number is 409-853-1726. Find Dickey's on Twitter, Facebook and Instagram.
About Dickey's Barbecue Restaurants, Inc.
Dickey's Barbecue Restaurants, Inc., the nation's largest barbecue chain was founded in 1941 by Travis Dickey with the goal of authentic slow smoked barbecue. Today, all meats are still slow smoked on-site in each restaurant living up to the company tagline, "We Speak Barbecue." The Dallas-based family-run barbecue franchise offers a quality selection of signature meats, home style sides, tangy barbecue sauce and free kids' meals every Sunday. The fast-casual concept has expanded to over 500 locations in 43 states. This year Dickey's Barbecue was recognized for the third year by Nation's Restaurant News as a "Top 10 Growth Chain" and by Technomic as the "Fastest-growing restaurant chain in the country." For more information, visit www.dickeys.com or for barbecue franchise opportunities call 866.340.6188.
###