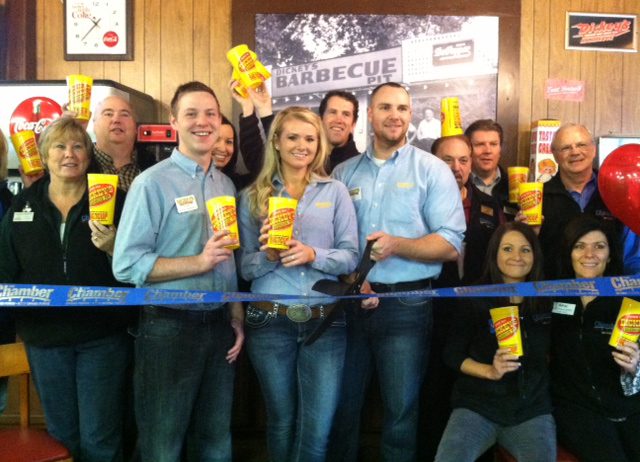 Keep Warm this Holiday Season with Dickey's Slow Smoked Barbecue
'(GRAND FORKS, ND) Take off those mittens and pick up one of Dickey's slow smoked big barbecue sandwiches. During winter months everyone is looking for a hotmeal and Dickey's is ready to deliver. Come to Dickey's Barbecue Pit in Grand Forks on Friday, November 30 from 11 a.m. to 1 p.m. for their grand opening event. Customers will enjoy Dickey'smouthwatering Pulled Pork Sandwiches for only a dollar! Customers can also enter a drawing to win free barbecue for an entire year; three winners will be chosen.
"Our hot fresh barbecue is exactly what the Grand Forks community is looking for on those below freezing days," said franchise owner Josh Becker. "We offer slow smoked barbecue that just melts in your mouth
Becker was a pilot in the Air Force but he left due to the overage of officers. He wanted to begin a new chapter in his life and Dickey's seemed to be the perfect fit. His location first opened in June 2012 and has become a local favorite.
"Our veterans provide a tremendous service to our country and Dickey's is happy to help their dreams become a reality," said Roland Dickey, Jr., president of Dickey's Barbecue Restaurants, Inc. "Dickey's provides Veterans with an affordable opportunity to own their own business."
This store is located at 623 S. Washington Street and the store phone number is 701-203-4464.