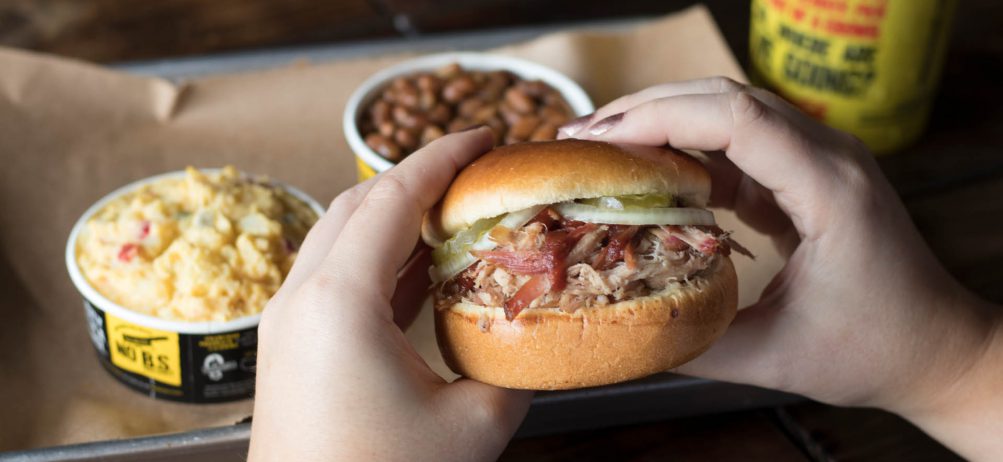 Local College Student Opens Dickey's Barbecue Pit in Hermantown
(Hermantown, MN) Landon Wiser grew up in Minnesota with parents in the franchise business. After serving as a general manager at a local Dickey's Barbecue Pit, he knew it would be a great franchise for his family. On Thursday, October 30 at 11 a.m. Wiser and his mother, Sharon Wiser will open their first Dickey's Barbecue location in Hermantown with a three-day grand opening.
"Growing up, my parents had two Snyder Drug Stores which allowed me to see firsthand how a business is run from a young age, "said first time owner, Landon Wiser. "I spent time as a manager for a Dickey's Barbecue and I fell in love with the food and the concept — I knew it would be a hit in my college town."
Thursday kicks off when the first 50 guests receive gift cards worth up to $50. On Friday, guests can stop by the new fast casual option for all day merchandise giveaways. On Saturday, radio station B105 is on-site from noon to 2 p.m. when the new location serves $2 pulled pork barbecue sandwiches. One lucky winner will be chosen for a $500 gift card and three winners receive free barbecue for an entire year.
Wiser is a senior at the University of Minnesota Duluth. The new Dickey's Barbecue Pit in Hermantown is located at 4960 Miller Trunk Highway 53 and the phone number is 218.260.2271. You can follow along with this location on Facebook.