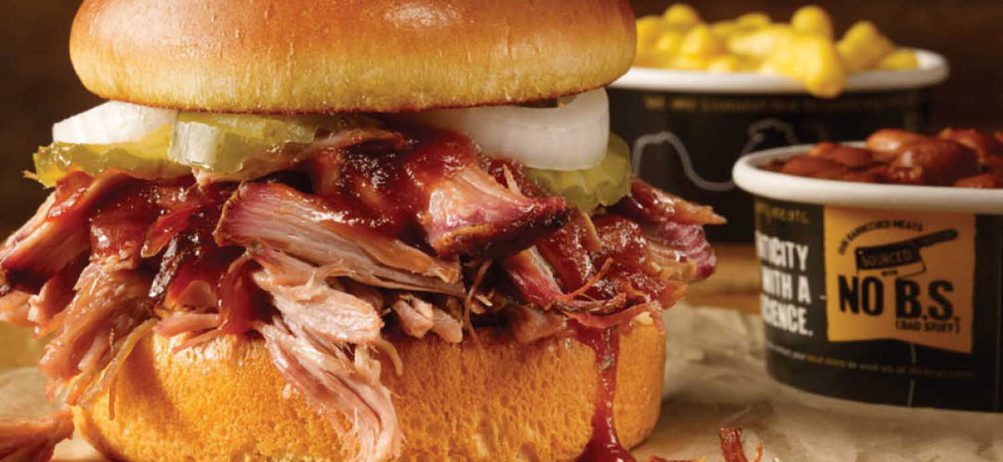 Local Entrepreneurs Bring Dickey's Barbecue Pit to Bozeman
(Bozeman, MT) Dickey's Barbecue Pit franchisee Mark Jones and his fiancée Laurie Zabawa plan to bring their first Dickey's location to Bozeman, Montana.
"We are proud to have such experienced franchisees join the Dickey's family," says Laura Rea Dickey, CEO of Dickey's Barbecue Restaurants, Inc. "We look forward to the success Mark and Laurie will have in their local community."
Mark and Laurie have over two decades of experience in the hospitality industry and are entering into their second joint venture with Dickey's Barbecue Pit. Previously, the two managed and owned a hotel in Montana, where their love for food, beverage and hospitality all came to light.
"We wanted to bring something exciting and different to Bozeman," says Laurie. "After doing our research, we knew Dickey's was the perfect fit for us, because of the strong family focus, unique vibe and all of the areas of support and opportunity the franchise has to offer."
Laurie has been in the Montana area for over 25 years and both Laurie and Mark look forward to bringing a fast-casual concept to their growing community.
Find your nearest Dickey's location here or order from the Dickey's App.
About Dickey's Barbecue Restaurants, Inc.
Dickey's Barbecue Restaurants, Inc., the nation's largest barbecue chain was founded in 1941 by Travis Dickey. For the past 77 years, Dickey's Barbecue Pit locations across the nation have served guests Legit. Texas. Barbecue.™ At Dickey's, all meats are smoked low and slow on-site, every night in every location. The Dallas-based family-run barbecue franchise offers several slow-smoked meats and wholesome sides with 'No B.S. (Bad Stuff)' included. The fast-casual concept has expanded to more than 500 locations in 45 states. In 2016, Dickey's won first place on Fast Casual's "Top 100 Movers and Shakers" list and in 2018 Dickey's Barbecue Pit made the Top 10. Dickey's Barbecue Pit has also been recognized by Entrepreneur Magazine, Franchise Times and Nation's Restaurant News. For more information, visit www.dickeys.com.
###