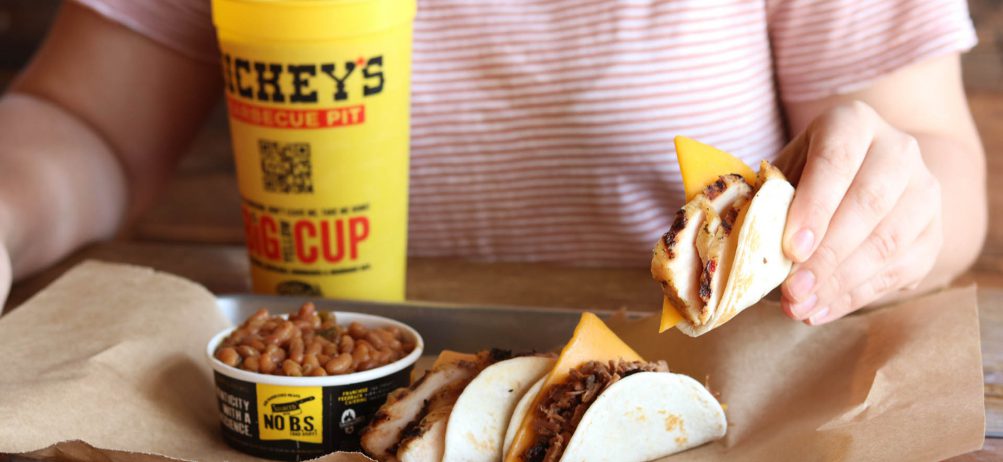 Local Family Brings Dickey's Barbecue Pit to Falls City
(Falls City, NE) Rachel Witt first ate at Dickey's Barbecue Pit on a family trip. On Thursday, May 15 at 11:00 a.m. Witt will bring barbecue to the entire Falls City community when she opens the newest Dickey's Barbecue Pit with a three-day grand opening celebration. The first 50 dine-in customers will receive a gift card for up to $50 to Dickey's Barbecue Pit.
"Since we are in a rural area, we hope to offer good, quality food to not only Falls City, but the surrounding communities," said local franchise owner Rachel Witt. "This is a great adventure for our family and we look forward to celebrating with the community."
Friday, the new Dickey's Barbecue Pit in Falls City will be offering all day merchandise giveaways. Saturday, radio station Sunny 101.3 will be on-site from noon to 2:00 p.m. and this location will be serving $2 pulled pork barbecue sandwiches. Also, one lucky winner will be chosen for a $500 gift card and three winners will receive free barbecue for an entire year.
Witt owns this location along with her husband Brian, who currently owns three state stockyards. The Witts have four boys including 3-year-old twins. The new Dickey's Barbecue Pit in Falls City is located at 117 E. 17th and the store phone number is 402-245-2000.