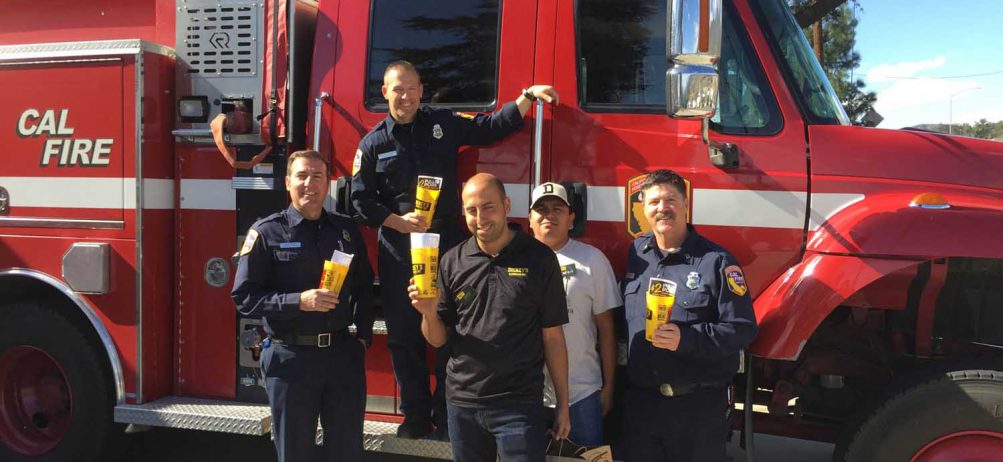 Local Franchisees Bring Dickey's Barbecue Pit to San Bernardino
(San Bernardino, CA) Dickey's Barbecue Pit opens their newest location today in San Bernardino, CA with four weeks of delicious specials and giveaways. The new location is owned by new Dickey's franchisees Mike and Sylvia Gebrael.
This will be the first of multiple Dickey's locations opened by the Gebraels. A veteran in the restaurant industry, Mike looks forward to working as an owner of an established, well-known brand and offering something new and exciting to the folks in his community.
"At Dickey's Barbecue Pit, we pride ourselves on serving each and every guest authentic, Texas-style barbecue," says Laura Rea Dickey, CEO of Dickey's Barbecue Restaurants, Inc. "We are truly thankful for passionate franchisees such as Mike and Sylvia who make owning Dickey's Barbecue Pit worth it."
Originally from the San Bernardino area, Mike looks forward to serving the residents of the town he calls home delicious, Texas-style barbecue. "A good, fast casual barbecue option is something that we do not have in San Bernardino," says Mike. "Sylvia and I are excited to be the ones to bring this great brand to residents of our town."
The address of the San Bernardino location is 1725 Northpark Blvd San Bernardino, CA, 92407. The phone number is 909-473-7393.
Find the location nearest you here.
About Dickey's Barbecue Restaurants, Inc.
Dickey's Barbecue Restaurants, Inc., the nation's largest barbecue chain was founded in 1941 by Travis Dickey. Today, all meats are still slow smoked on-site in each restaurant. The Dallas-based family-run barbecue franchise offers several slow-smoked meats and home style sides with 'No B.S. (Bad Stuff)' included. The fast-casual concept has expanded to more than 550 locations in 44 states. In 2016, Dickey's won first place on Fast Casual's "Top 100 Movers and Shakers" list and in 2017 again won a top 10 on the list. Dickey's Barbecue Pit has also been recognized by Entrepreneur Magazine, Franchise Times, and Nation's Restaurant News. For more information, visit www.dickeys.com.