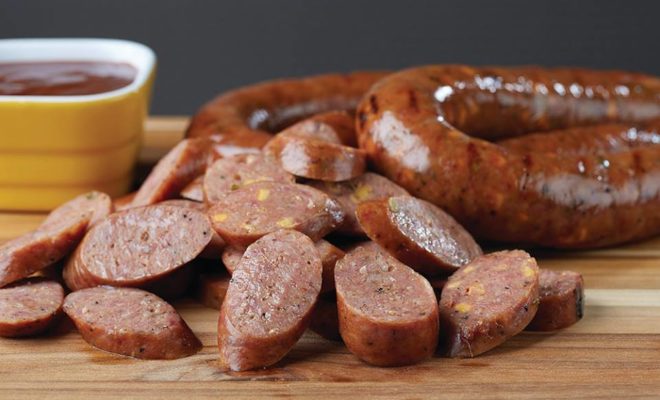 Local Las Vegas Barbecue Enthusiasts Break into the Business with New Franchise Deal
'
(Las Vegas)– Las Vegas local Kim Fewell was a self-taught Pit Master recreationally long before he joined the Dickey's Barbecue family. Although the barbecue enthusiast enjoys the at-home pit-smoking process, what intrigued him about Dickey's was the combination of delicious, authentic barbecue with the ease and convenience of a fast casual concept.
When Fewell retired a few months ago, he began looking into joining a franchise. He first experienced Dickey's barbecue on a trip to California and got the idea to bring the concept to his home community of Las Vegas, where there isn't an abundance of easily-accessible, authentic barbecue. According to Kim and his wife, Susan, Dickey's was a natural fit for the area as well as for them, personally.
"First of all, you can't beat the barbecue, but I also like the people at Dickey's and the brand itself," said Fewell. "Meeting Roland Dickey, Jr. really sealed the deal for me. I like the direction the brand is headed and see a lot of potential for growth."
Kim and Susan Fewell currently have two Dickey's Barbecue Pit locations under development in the Las Vegas area. The first is on track to open this fall, the second in summer 2018.
"It is important to us that our Owner/Operators share our passion for the art of great barbecue, and it is clear that Kim and Susan do," said Laura Rea Dickey, CEO of Dickey's Barbecue Restaurants, Inc. "We are looking forward to a successful partnership and further expansion in Nevada with them."
To find the Dickey's Barbecue Pit nearest you, click here. Find Dickey's on Twitter, Facebook and Instagram.
About Dickey's Barbecue Restaurants, Inc.
Dickey's Barbecue Restaurants, Inc., the nation's largest barbecue chain was founded in 1941 by Travis Dickey. Today, all meats are still slow smoked on-site in each restaurant. The Dallas-based family-run barbecue franchise offers several slow-smoked meats and home style sides with 'No B.S. (Bad Stuff)' included. The fast-casual concept has expanded to nearly 600 locations in 44 states. In 2016, Dickey's won first place on Fast Casual's "Top 100 Movers and Shakers" list and in 2017 again won a top 10 on the list. Dickey's Barbecue Pit has also been recognized by Entrepreneur Magazine, Franchise Times, and Nation's Restaurant News. For more information, visit www.dickeys.com.
'