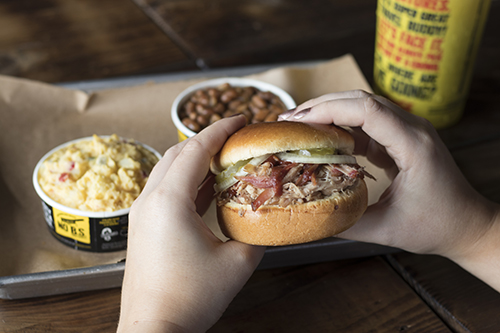 Dickey's Adds Barbecue to Another State with New Development Agreement in Massachusetts
'
(Dallas, TX)—More authentic, slow-smoked barbecue is inthe near future for Massachusetts with a newly inked development agreementbetween Dickey's Barbecue Pit and local franchisee, Larry Jones. This is thefirst Dickey's development agreement in Massachusetts. Jones' newDickey's locations are under development in Andover and Burlington, scheduledto open in late fall 2017.
Jones, a Ph.D. in Engineering and self-proclaimedbarbecue connoisseur, plans to draw on his decades of engineering experience asa new Dickey's Owner Operator. "Aside from my personal love of barbecue, I feelthat my engineering background will play a part in my success as anOwner/Operator, particularly in terms of the dedication it takes to own afranchise and the analytics of operating one," says Jones. "I am glad to havejoined a franchise like Dickey's. The Dickey's corporate team is verysupportive and Texas-style barbecue is a niche product. There's nothing elselike it in the Massachusetts so I'm looking forward to filling that gap andsharing delicious, Texas-style barbecue with my fellow Massachusetts locals."
"Dickey's is expanding rapidly across the nation, nowwith nearly 600 locations in now 44 states and international expansion on thehorizon," says Laura Rea Dickey, CEO of Dickey's Barbecue Restaurants, Inc. "Itis important to us to partner with hardworking, passionate Owner/Operators likeLarry to make this growth possible. We are excited to bring more of our iconicbarbecue to the Bay State."
To find the Dickey's Barbecue Pit nearest you, click here. FindDickey's on Twitter, Facebook and Instagram.
'