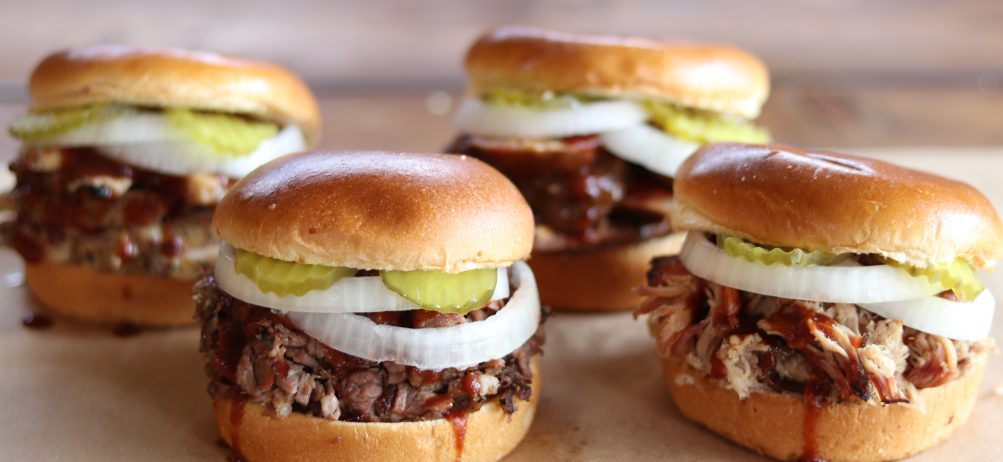 Man Takes Barbecue Hobby to the Big Leagues with New Dickey's Barbecue Pit
(Flowery Branch, GA) Shannon Skains' restaurant experience and passion for the art of barbecue make him a perfect new member of the Dickey's Barbecue family. Skains will open his first Dickey's Barbecue Pit in Flowery Branch on Thursday, October 9 at 11 a.m. In honor of the art of great barbecue, Dickey's Barbecue is throwing a three day grand opening for the new location.
"Barbecue is a passion of mine and that made Dickey's the perfect franchise for me," said first time owner, Shannon Skains. "It's always been a dream of mine to own and operate a restaurant and the Dickey's culture fit exactly what I was looking for in a restaurant business – great food, multiple revenue streams and a training program that is first rate."
On Thursday, the first 50 dine in guests receive gift cards worth up to $50. Guests can pick up gear on Friday when the new Dickey's Barbecue Pit offers all day merchandise giveaways. On Saturday from 11 a.m. to 1 p.m., guests can stop by for country station 97.1 The River when one lucky winner will be chosen for a $500 gift card and three winners receive free barbecue for an entire year. Guest also get a barbecue deal with $2 pulled pork barbecue sandwiches.
Residing in the Atlanta-area, Skains has over 15 years of restaurant and supply chain experience. The new Dickey's Barbecue Pit in Flowery Branch is located at 4005 Winder Highway, Suite 160 and the phone number is 678.865.4928. Follow along with this location on Facebook.