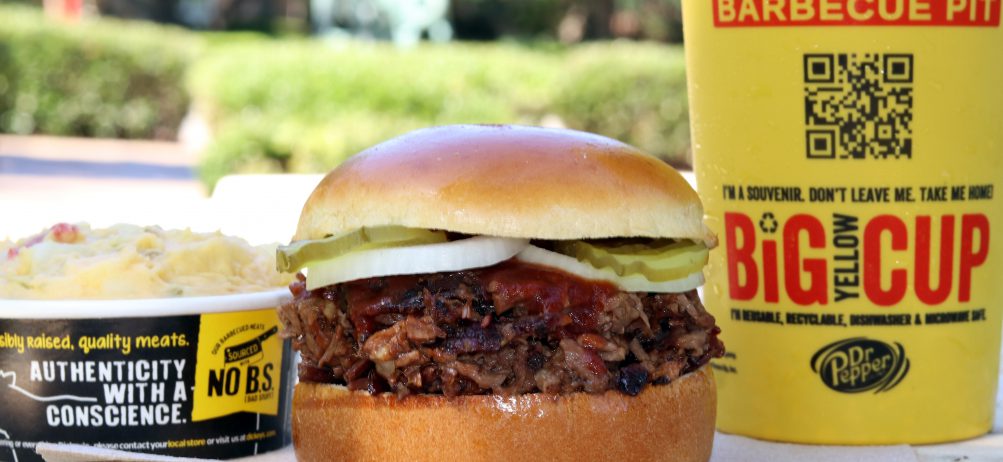 Man's Hobby Turns Reality with New Dickey's Barbecue Pit in Santa Clarita
(Santa Clarita, CA) Anthony Pimentel has a passion for barbecue and a desire to own his own business, which attracted him to Dickey's Barbecue Pit. On Thursday, January 15 at 11 a.m., Pimentel's dream will come true when he and his business partner, Kenneth Robles, open their first Dickey's Barbecue in Santa Clarita. To celebrate their new venture, they are hosting a three-day grand opening with multiple prizes like three chances to win free barbecue for a year.
"I've always loved the art of slow smoking meats and it's exciting to share this hobby with the Santa Clarita community," said first time owner, Anthony Pimentel. "Santa Clarita is really growing right now making it a perfect time to open a restaurant– my location is near schools, shopping centers, and a movie theater, which will hopefully make it a popular destination.
On Thursday, the first 50 dine-in guests receive gift cards worth up to $50. On Friday, guests can stop by for goodies with all day merchandise giveaways. On Saturday, radio station K-EARTH 101 will be onsite from noon to 2 p.m. and guests can feed their barbecue cravings with $2 pulled pork barbecue sandwiches. One lucky guest will win a $500 gift card and three winners will win free barbecue for an entire year.
Pimentel resides in Santa Clarita and currently works as a senior network administrator. The new location in Santa Clarita is located at 18742 Soledad Canyon Road and the number is 661.251.0840. Follow along with this store on Facebook.