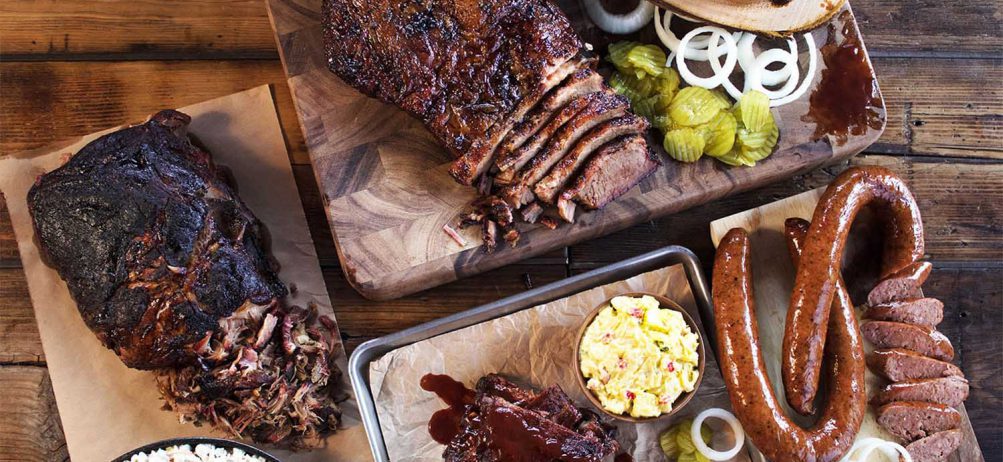 Marine Veteran Returns Home to Open Dickey's Barbecue Pit with Wife in Sanger
(Sanger, TX) Tracy Norris is a United States Marine Corps veteran who spent the past six years overseas in Iraq and Afghanistan working as a contractor for the Department of Defense before returning home to his wife, Katrina. On Thursday, July 17 at 11 a.m., the Norris's will open their first Dickey's Barbecue Pit in Sanger. The newest Dallas-Fort Worth area location is hosting a three-day grand opening celebration with the first 50 guests receiving gift cards worth up to $50.
"We were both looking to start a new chapter together and we decided to fulfill our dream of owning our own business," said first time franchise owner, Tracy Norris. "Once we started looking into franchise opportunities Dickey's stood out because it's family owned and operated –plus it helped that we are huge fans."
On Friday, country station 96.3 KSCS will be on-site from 11 a.m. – 1 p.m. and this location will be serving $2 pulled pork barbecue sandwiches. One lucky winner will be chosen for a $500 gift card and three winners will receive free barbecue for an entire year. Saturday, customers can stop by for all day merchandise giveaways.
Following a dispute with their general contractor, the Norris's received help from the community. The Combat Veterans Motorcycle Association of more than 20 veterans from all over the Denton and Dallas area assisted in the construction efforts along with Jeff and Dezi Gutknecht who partnered with the Norris's to complete the store.
The new Dickey's Barbecue Pit in Sanger is located at 600 South Stemmons Freeway and the store phone number is 940.458.2853. Keep up with this new location on Facebook.