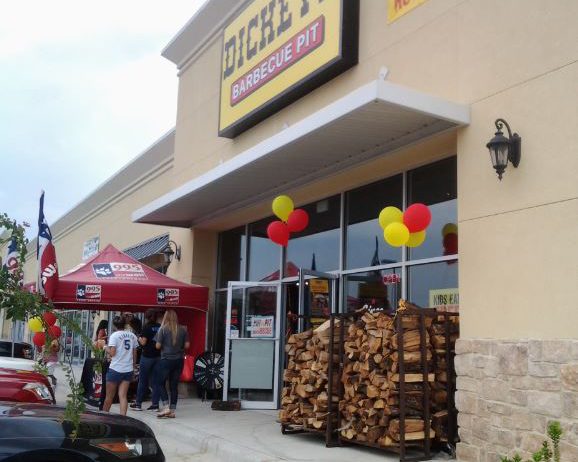 Mark your Calendars for Dickey's Two Day Event
(Dallas, Texas) Dickey's Barbecue is throwing a two-day party starting Thursday, May 23 through Friday, May 24 to celebrate the opening of its new location at North Cockrell Hill Road and Adler Drive. The party starts on Thursday with giveaways of Dickey's T-shirts and other merchandise.
"I'm very excited to be a joining this renowned brand," said new franchise owner Joseph Vongsombath. "I can't wait to serve my community authentic Texas barbecue."
On Friday, customers can purchase $2 Pulled Pork Big Barbecue sandwiches from 11 a.m. to 1 p.m. and enter drawings for prizes that include a $500 gift card and free barbecue for a year.
Owner Vongsombath will run the new barbecue restaurant with the help of his wife Sophie and business partner Patrick Pratumrat and Rattapol Srisinroongruang.
"Cockrell Hill Road is a great food destination that is in need of great Texas barbecue," said Vongsombath. "We're happy to be the ones bringing it to the area."
The new location is at 4475 Adler Drive, Suite 106 and the store phone number is 214-331-8088. Don't forget Dickey's is your catering expert. Dickey's offers box lunches, delivery buffet, and full service catering. Dickey's provides catering for any event of any size, you tell them what you want and they customize to your needs.