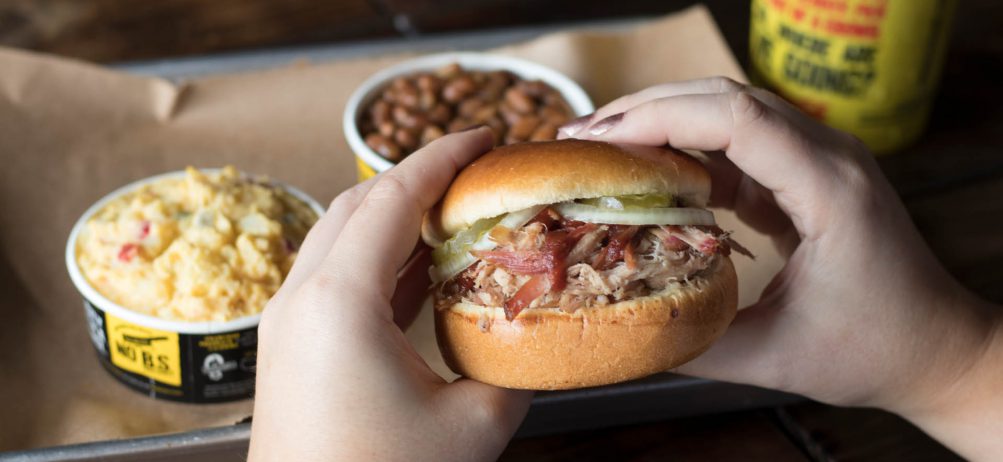 Mr. Dickey Joins Barbecue Bash in Clovis for Dickey's Barbecue Grand Opening
(Clovis, CA) On Thursday, February 26 at 11 a.m. the new Dickey's Barbecue Pit in Clovis opens with a three day barbecue bash. Special guest and barbecue expert, Chairman Roland Dickey, Sr., will stop by the party on Friday to celebrate and share his family recipes with 100 copies of Mr. Dickey's Barbecue Cookbook.
"I wouldn't miss the grand opening in Clovis," said Chairman Roland Dickey, Sr. "Getting to see our locations across the country and meet with our owners is the most rewarding part of the job."
The three-day party starts on Thursday with the first 50 dine-in guests receiving gift cards ranging from $5 to $50. On Friday, Mr. Dickey joins the celebration to autograph cookbooks and radio station 102.7 The Wolf is onsite from 11 a.m. to 1 p.m. Guests can also feed their barbecue cravings with $2 pulled pork barbecue sandwiches. One lucky winner will win a $500 gift card and three winners receive free barbecue for an entire year. On Saturday, the new location will have all day merchandise giveaways.
"We still get excited to open new stores and look forward to celebrating with our local owners," said Roland Dickey, Jr., CEO of Dickey's Barbecue Restaurants, Inc. "Our whole family makes it a priority to visit new locations — my mother and father are always out in our new communities."
The new location in Clovis is located at 1610 Herndon Avenue, Suite 106 and the phone number is 559.271.7700. Follow along with Dickey's Barbecue Pit on Facebook.