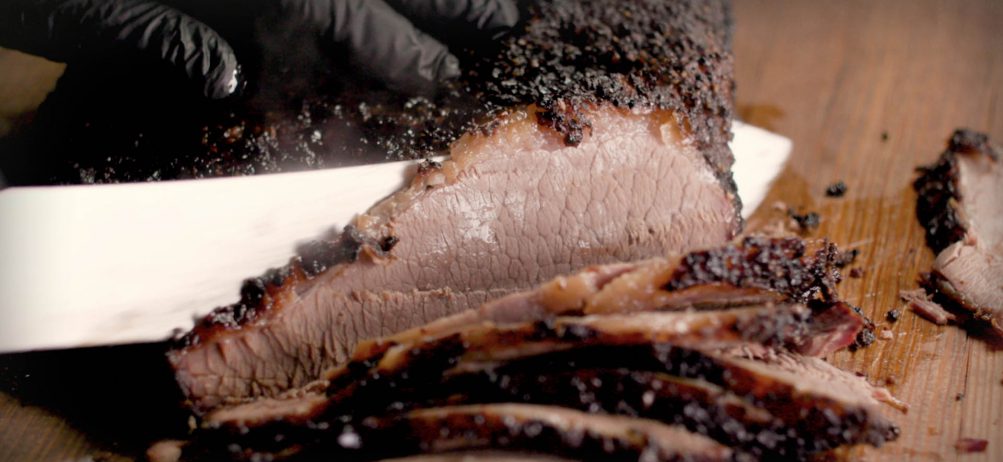 Mr. Dickey Joins the Party in Mobile for Dickey's Barbecue Pit Grand Opening
(Mobile, AL) On Thursday, June 4 at 11 a.m. the new Dickey's Barbecue Pit in Mobile opens with a three day barbecue bash. Barbecue expert, Chairman Roland Dickey, Sr., stops by the party to celebrate and share his family recipes with 150 copies of Mr. Dickey's Barbecue Cookbook.
"I love celebrating our new locations with our local owners and guests," said Chairman Roland Dickey, Sr. "John is a valued owner and I'm excited to be here as he opens his fourth location."
Thursday, Mr. Dickey joins the celebration to autograph cookbooks and radio station 95 KSJ is onsite from 11 a.m. to 1 p.m. Guests can feed their cravings with $2 pulled pork barbecue sandwiches during the event. One lucky winner will takes home a $500 gift card and three winners receive free barbecue for an entire year.
Friday, the first 50 dine-in guests receive gift cards ranging from $5 to $50 and the following 100 guests receive a free meal voucher.
Saturday, the new location will have all day merchandise giveaways.
"It's an honor to have Mr. Dickey here to show off our new location and meet with our guests," said multi-unit owner, John Lockett. "Dickey's Barbecue provided me an opportunity that may not have been possible otherwise to make the transition from the military to business owner."
Lockett spent 23 years serving in the United States Air Force before pursuing his dream of owning a business. The new location in Mobile is at 1390 Tingle Circle West, Suite D-6 and the number is 251.471.1050.