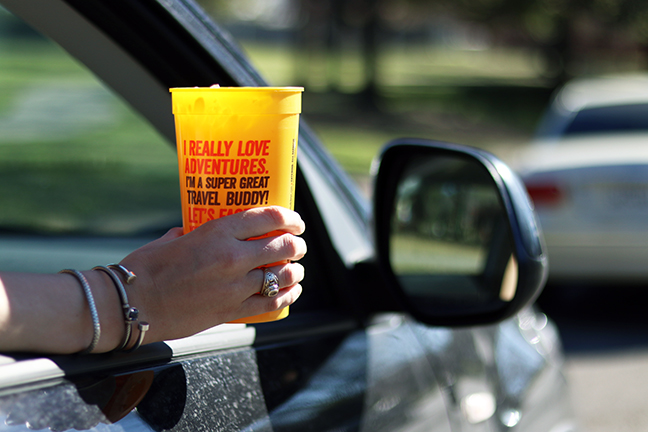 Mr. Dickey Shares Family Recipes at Dickey's Barbecue Pit in Germantown
(Germantown, MD) Dickey's Barbecue chairman and barbecue expert, Roland Dickey is ready to celebrate guests and share his family's recipes in Germantown. On Saturday, January 24 from noon to 2 p.m. Dickey's Barbecue Pit in Germantown is throwing a special guest appreciation event that includes $1 sandwiches and the chance to win free barbecue for an entire year.
"I really like travelling around to our local restaurants and getting to meet with our great guests," said Dickey's Barbecue Restaurants chairman, Roland Dickey, Sr. "Our guest appreciation events are a great way for us to give back to our loyal guests and share our Dickey's family recipes."
Guests can learn Mr. Dickey's favorite recipes when he hands out 100 autographed copies of his cookbook, Mr. Dickey's Barbecue Cookbook. Also during the event, guests can feed their barbecue cravings with $1 pulled pork barbecue sandwiches and scoop up Dickey's Barbecue gear with all day merchandise giveaways. Country station 99.9 WRFE will be also onsite to celebrate and one lucky guest will win free barbecue for an entire year.
Owner Operator Jim Hickin previously worked for Dickey's Barbecue Pit as a general manager and today owns locations in Germantown and in Cortland, New York. The Dickey's Barbecue Pit in Germantown is located at 18056 Mateny Road and the phone number is 240.801.4570. You can follow along with Dickey's Barbecue Pit on Facebook.