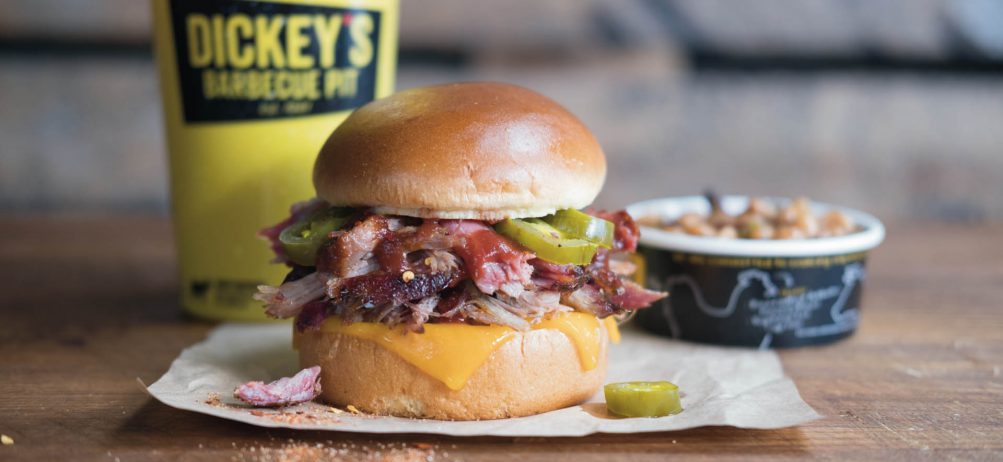 Mr. Dickey Stops by Dickey's Barbecue Pit in Laguna Niguel for Grand Opening
(Laguna Niguel, CA) Dickey's Barbecue chairman, Roland Dickey will visit California to celebrate the opening of the brand's newest location in Laguna Niguel. The new fast casual barbecue option opens on Thursday, January 15 with a three-day grand opening. Mr. Dickey stops by on Friday to hand out free copies of his cookbook, Mr. Dickey's Barbecue Cookbook.
"We're thrilled to have Mr. Dickey in Laguna Niguel celebrating our new location and our guests will love meeting the man behind the barbecue," said multi-unit owner, Stephen Huerth. "We opened our first location in 2013 and we've loved working with the Dickey's brand and getting to know the community."
Thursday, January 15
The first 50 dine in guests receive gift cards ranging between $5 and $50.
Friday, January 16
From 11 a.m. to 1 p.m., Mr. Dickey stops by to hand out 100 autographed cookbooks. During the event, one lucky winner will be chosen for a $500 gift card and three winners will receive free barbecue for an entire year. Guests can grab $2 pulled pork barbecue sandwiches. Radio station Go Country 105 will also be on-site.
Saturday, January 17
Guests can beef up their barbecue gear when the store offers t-shirts, koozies, sunglasses and more.
The Huerths also own the Dickey's Barbecue in Brea. The new restaurant in Laguna Niguel is located at 27931 La Paz Road and the phone number is 949.349.0346. Stay up-to-date with this location on Facebook.