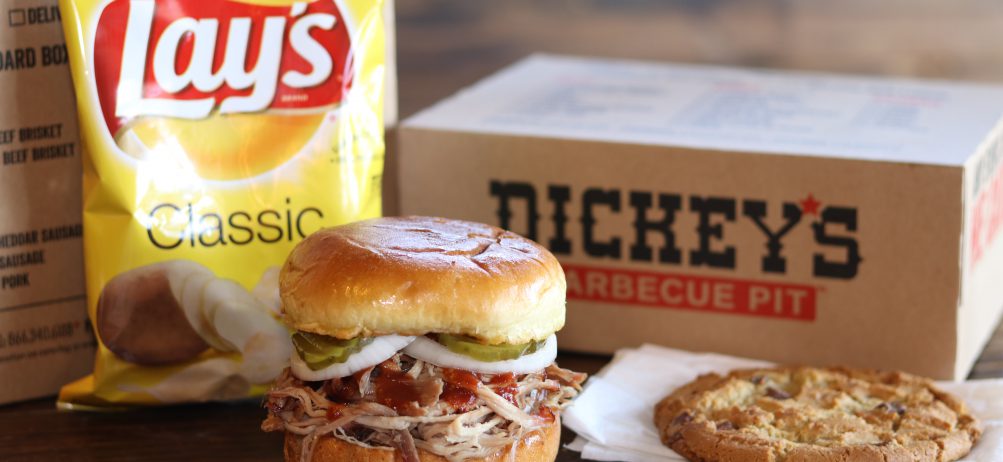 Mr. Dickey Visits North Stockton for Grand Opening of New Dickey's Barbecue Pit
(Stockton, CA) Stockton is ready for more slow-smoked barbecue. To help celebrate the newest Dickey's Barbecue Pit location, Mr. Dickey will be stopping by to get the party started! The three day celebration in Stockton kicks off on Thursday, October 16 at 11 a.m. with the first 50 dine in guests receive gift cards worth up to $50. Friday includes a visit from Mr. Dickey and three chances to win free barbecue for a year.
"At Dickey's, we love to celebrate with guests across the country as often as we can," said Dickey's Barbecue Restaurants, Inc. chairman, Roland Dickey, Sr. "California is one of my favorite states to visit and I love the fact that Dickey's Texas-style barbecue is such a hit."
On Friday from 11 a.m. to 1 p.m., Dickey's Barbecue chairman, Mr. Dickey, will be on hand to autograph 100 copies of his cookbook. The event includes $2 pulled pork barbecue sandwiches and radio station Kat Country 103 on-site. One lucky winner will be chosen for a $500 gift card and three winners will receive free barbecue for an entire year. Guests can grab Dickey's Barbecue gear on Saturday with all day merchandise giveaways.
The local owner, Rod Cockrum owns Dickey's Barbecue locations in Lodi, Stockton and Manteca. The new Dickey's Barbecue Pit in Stockton is located at 10940-H Trinity Parkway and the phone number is 209.910.0744.