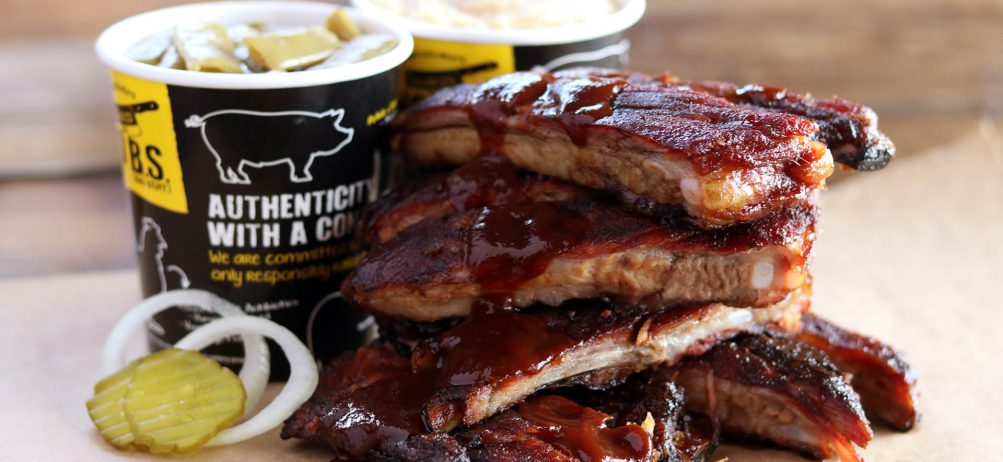 Native Texan & Longtime Guest Brings Dickey's Barbecue Pit to Palm Springs
(Palm Spring, CA) Rodney Harper has been eating Dickey's Barbecue Pit since he was a little kid and now at the age of 61 he'll bring a barbecue tradition to Palm Springs. The first Dickey's Barbecue location in Palm Springs opens on Thursday, February 12 at 11 a.m. with a three day grand opening.
"It's exciting to see our restaurants open in new locations like Palm Springs," said Roland Dickey, Jr., CEO of Dickey's Barbecue Restaurants, Inc. "Rodney, who grew up eating Dickey's Barbecue, and now owns his own restaurant speaks to the passion our fans have for our brand."
Three day grand opening includes:
Thursday the first 50 guests will receive gift cards worth up to $50.
Friday from 11 a.m. to 1 p.m., radio station 93.7 Classic Rock is onsite and the new location is serving a deal with $2 pulled pork barbecue sandwiches. One lucky winner will be chosen for a $500 gift card and three winners will receive free barbecue for an entire year.
Saturday, Dickey's Barbecue offers all day merchandise giveaways.
"I'm from Texas and grew up eating Dickey's Barbecue since I was only 4 years old," said first time owner, Rodney Harper. "I'm thrilled to introduce Dickey's Barbecue to the Valley."
Prior to Dickey's Barbecue, Harper worked for Toyota Motor Sales, USA as vice president of sales, marketing and brand. The location in Palm Springs is located at 5200 East Ramon Road and the number is 760.699.2028. Follow along with this location on Facebook.