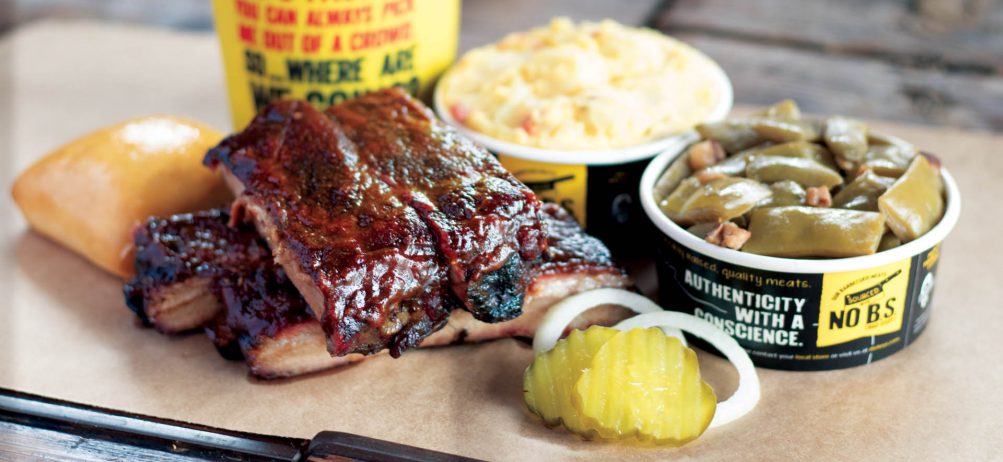 New Dickey's Barbecue Pit in Woodland Hills is a Family Business
(Woodland Hills, CA) Joey Menichini and his family have a long history of working together including a family manufacturing business in downtown Los Angeles. The Menichini's love for barbecue attracted them to their new family business, Dickey's Barbecue Pit in Woodland Hills. On Thursday, February 5 at 11 a.m., the family will open the new fast casual option with a three day grand opening.
"I'm thrilled with the tremendous reception we've received in Los Angeles and I look forward to continued growth in the area," said Roland Dickey, Jr., CEO of Dickey's Barbecue Restaurants, Inc.
Thursday, the first 50 dine in guests receive gift cards worth up to $50. Guests can grab gear on Friday when the new Dickey's Barbecue offers all day merchandise giveaways. Guests can stop by on Saturday from noon to 2 p.m. for country station 93.1 Jack FM when one lucky winner will be chosen for a $500 gift card and three winners receive free barbecue for a year. Guests also get a deal with $2 pulled pork barbecue sandwiches.
"The whole family loves barbecue and we were looking at possible franchise opportunities — Dickey's Barbecue was perfect," said first time owner, Joey Menichini. "We've lived in the area for over 30 years and knew there was a real demand for authentic barbecue."
The Menichinis have plans to open four more locations. The new store in Woodland Hills is located at 21853 Ventura Boulevard and the number is 818.313.9700. Follow along with this location on Facebook.