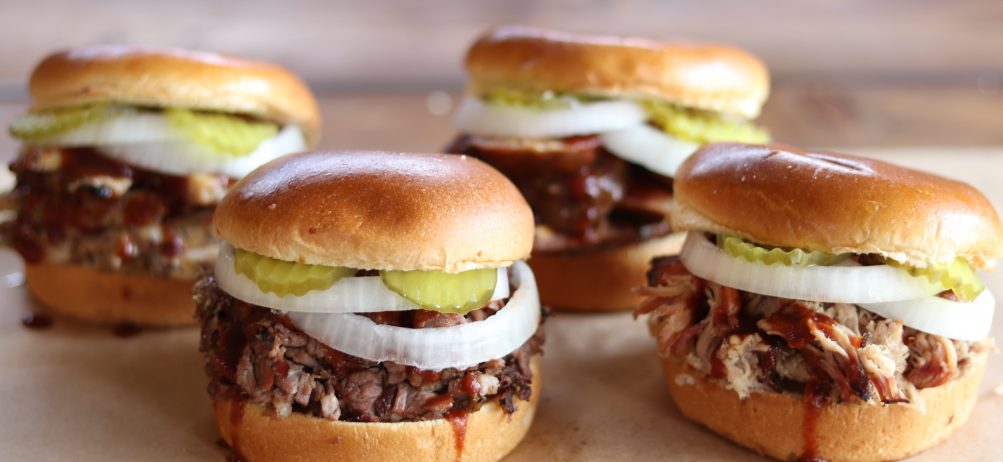 Newton Resident Brings Dickey's Barbecue to His Hometown
(Newton, KS) Shawn Stobbe was born and raised in Newton and on Thursday, May 29 at 11:00 a.m. he will open the first Dickey's Barbecue Pit in his hometown. The grand opening kicks off with a three-day celebration starting on Thursday with the first 50 dine-in customers receiving a gift card for up to $50 to Dickey's Barbecue Pit.
"Texas barbecue is something we haven't had before in Newton," said first time franchise owner Shawn Stobbe. "In Newton, we're all about friends, family and helping out the community and we want to keep that small town heart — Dickey's Barbecue Pit really fits in well with our family friendly community."
Friday, Dickey's Barbecue Pit in Newton will offer all day merchandise giveaways to new guests. On Saturday, radio station 102.1 The Bull will be on-site from 11:00 a.m. to 1:00 p.m. and this location will be serving $2 pulled pork barbecue sandwiches. Also, one lucky winner will be chosen for a $500 gift card and three winners will receive free barbecue for an entire year.
Stobbe set out on a 6 month mission to find the perfect franchise before choosing Dickey's Barbecue. He knew Newton needed something new and delicious. Stobbe tried ten Dickey's Barbecue Pit locations around the Midwest and they all proved consistent with excellent quality. The new Dickey's Barbecue Pit in Newton is located at 214 E 12th Street and the telephone number is 316-282-8009. Check out all the details on this new location on Facebook.