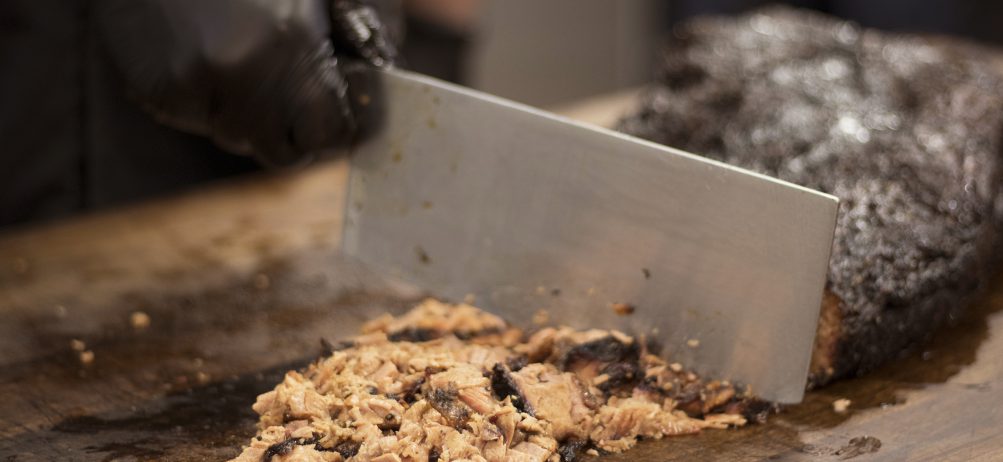 North Dakota's Second Dickey's Barbecue Pit Coming to Mandan
'
MANDAN, N.D.,-Dickey's Barbecue Pit is celebrating its grand opening in Mandan tomorrow,Thursday the 22nd, with four weeks of festivities. To kick offthe celebrations, the first 50 guests tomorrow will win a free barbecue treatand all guests who visit on that day will receive a free Big Yellow Cup. Theopening festivities include:
Thirsty Thursdays: Guests will receive a free Big Yellow Cup withfree refills all day.
Philanthropy Fridays: "You Give, We Give" – Guests whodonate to Dickey's charitable foundation, Barbecue,Boots & Badges, will receive a gift card as a thank you fortheir donation. All uniformed first responders also receive 50 percent offtheir meal.
Singer/SongwriterSaturdays: Enjoy original musicfrom a local singer/songwriter.
Kids Eat Free Sundays: Kids eat free with an adult purchase of $10 ormore.
To join Dickey's BigYellow Cup Club and receive members-only specials and discounts, click here.
"This newlocation in Mandan presents a great opportunity to grow our footprintin North Dakota," said Laura Rea Dickey, CEO of Dickey'sBarbecue Restaurants, Inc. "We congratulate local ownership group, PitMaster LLC, on their second location opening and look forward to continuedexpansion to bring more delicious, authentic barbecue to North Dakotans."
The new Dickey'sBarbecue Pit in Mandan is located at 4524 Memorial Hwy Suite #103,58554. The phone number is 701-663-4227.
To find the locationnearest you, click here. Find Dickey's on Facebook, Instagram and Twitter.
About Dickey'sBarbecue Restaurants, Inc.
Dickey's BarbecueRestaurants, Inc., the nation's largest barbecue chain was founded in 1941by Travis Dickey. Today, all meats are still slow smoked on-site in eachrestaurant. The Dallas-based family-run barbecue franchise offers severalslow-smoked meats and home style sides with 'NoB.S. (Bad Stuff)' included. The fast-casual concept has expanded tonearly 600 locations in 44 states. In 2016, Dickey's won first place on FastCasual's "Top 100 Movers and Shakers"list and in 2017 again won a top 10 on the list. Dickey's Barbecue Pit hasalso been recognized by Entrepreneur Magazine, Franchise Times, and Nation'sRestaurant News. For more information, visit www.dickeys.com.
'