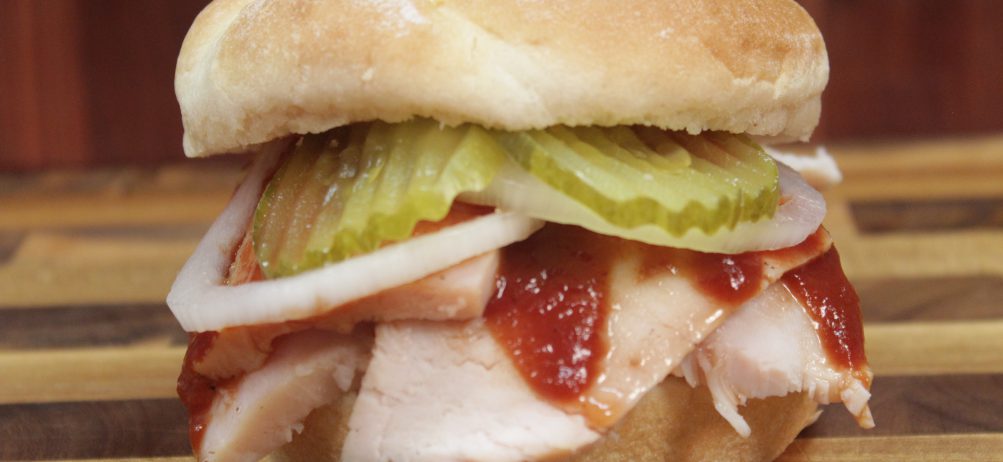 Plano Gets a New Hickory Slow-Smoked Barbecue Joint This Weekend
'
Dickey's Barbecue Pit's Three-Day Grand Opening Includes $2 Sandwiches & Free Barbecue for a Year Giveaway
(Plano, TX) Dickey's Barbecue Pit, the nation's largest barbecue chain, continues to grow in its home state with the newest store opening in Plano, TX. The new store will throw a Texas-sized, three-day celebration which will include giveaways and specials. The festivities begin Thursday with gift card giveaways and goes throughout the weekend with $2 pulled pork sandwich specials. Three guests will receive free barbecue for a year!  To find the Dickey's Barbecue Pit nearest you, click here.
"Dickey's Barbecue Pit has over 500 locations across the U.S., but our home base is in Texas," says Roland Dickey, Jr., Dickey's CEO. "We look forward to opening our newest Texas store in Plano and we are proud to support Tim and Sabrina in achieving their dream."
The three-day grand opening includes:
Thursday, October 1 kicks off with the first 50 guests receiving gift cards worth up to $50.
Friday, October 2 guests can grab Dickey's Barbecue goodies with all day merchandise giveaways.
Saturday, October 3 radio station KPLX 99.5 The Wolf will be on-site from 1:00 pm – 3:00 pm and the new store will serve guests a barbecue bargain with $2 pulled pork sandwiches. One lucky winner will be chosen for a $500 gift card and three winners will receive free barbecue for an entire year.                              
This is the first venture into the barbecue business for Tim and Sabrina Rahman. Having moved from Bangladesh five years ago, they both came here to work hard and pursue the American dream. They recently graduated from Barbecue University, Dickey's Barbecue Restaurants, Inc.'s four-week training program for new franchisees, and they look forward to becoming part of the close-knit barbecue family. "I always wanted to own my own business," says Rahman. "I am very grateful for all the support I've received during this process."
The new Dickey's Barbecue Pit in Plano is located 5301 Alma Road, Plano, Texas 75023. The phone number is 469-814-0876. Find Dickey's on Twitter, Facebook and Instagram.
About Dickey's Barbecue Restaurants, Inc.
Dickey's Barbecue Restaurants, Inc., the nation's largest barbecue chain was founded in 1941 by Travis Dickey with the goal of authentic slow smoked barbecue. Today, all meats are still slow smoked on-site in each restaurant living up to the company tagline, "We Speak Barbecue." The Dallas-based family-run barbecue franchise offers a quality selection of signature meats, home style sides, tangy barbecue sauce and free kids' meals every Sunday. The fast-casual concept has expanded to over 500 locations in 43 states. This year Dickey's Barbecue was recognized for the third year by Nation's Restaurant News as a "Top 10 Growth Chain" and by Technomic as the "Fastest-growing restaurant chain in the country." For more information, visit www.dickeys.com or for barbecue franchise opportunities call 866.340.6188.
###'