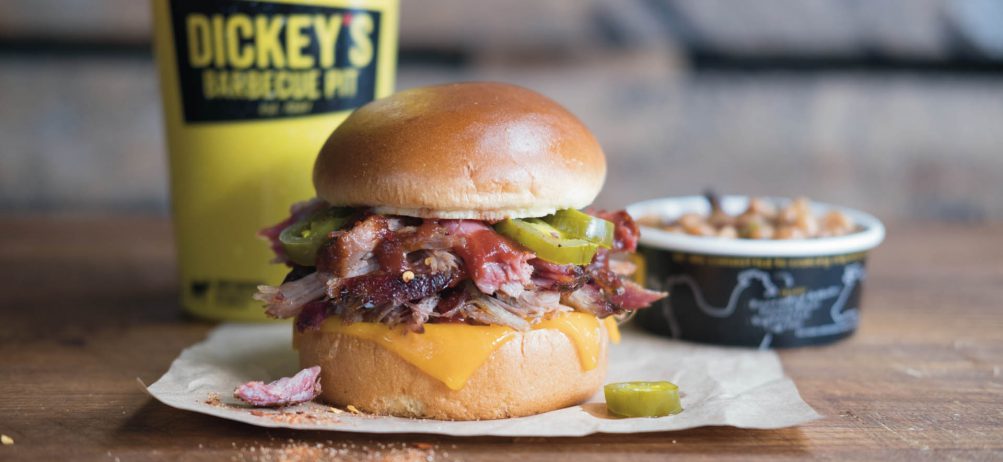 Put On Your Party Pants: Dickey's Barbecue Celebrates One Year Anniversary in Appleton
(Appleton, WI) Friday, September 19 at 11 a.m., marks the one year anniversary of Dickey's Barbecue Pit in Appleton. In honor of this location's anniversary, guests can stop by for music, giveaways and barbecue deals. Special guest, Mr. Dickey joins the party to mingle with guests and hand out 100 autographed copies of his cookbook, Mr. Dickey's Barbecue Cookbook.
"We love to celebrate the success of our franchisees and the best way to do that is with our loyal guests," said Dickey's Barbecue Restaurant's chairman, Mr. Dickey. "It's exciting to visit our stores and see the spread of Texas barbecue across the United States."
The anniversary celebration includes a chance for guests to grab Dickey's Barbecue t-shirts, koozies, sunglasses and more with all day merchandise giveaways. What's a party without music? Don't worry, country station Y100 Country is on-site from 11 a.m. to 1 p.m. when guests can also score a deal with $2 pulled pork barbecue sandwiches. One lucky guests will win free barbecue for an entire year.
"It's been a great experience working with the Dickey's Barbecue family and I'm thrilled to have Mr. Dickey here to celebrate our anniversary," said local owner-operator, Anthony Falbo. "I'm looking forward to celebrating many more anniversaries."
Falbo also owns the Dickey's Barbecue Pit in Green Bay. The Dickey's Barbecue Pit in Appleton is located at W3192 County Road KK and the phone number is 920.364.0686. If you can't take the wait, you can follow along on Facebook.