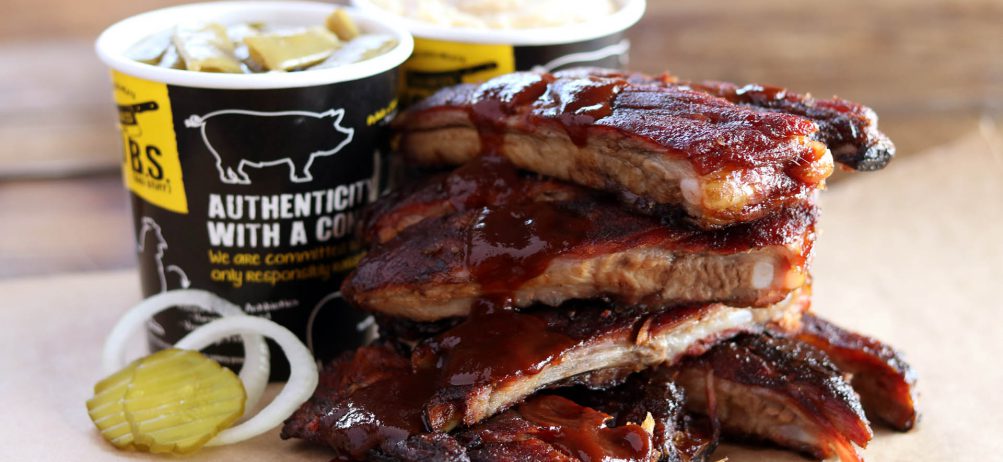 Restaurant Leader Takes on Barbecue with New Dickey's Barbecue Pit in Fletcher
(Fletcher, NC) As the former senior vice president for Huddle House, Mike Wiemers knows about operating restaurants. On Thursday, August 28 at 11 a.m., Wiemers will take on barbecue when he opens his first Dickey's Barbecue Pit in Fletcher. To celebrate his newest endeavor, he is throwing a three-day grand opening celebration.
"I was looking for a strong and growing brand with excellent quality food. We have the best barbecue I have ever tasted. I loved it so much I wanted to open my own Dickey's near my home," said first time franchisee, Mike Wiemers. "Fletcher is a great town and I'm excited about serving great barbecue and meeting new guests."
Thursday, the first 50 guest will receive gift cards for up to $50. Friday, radio station 99.9 Kiss Country will be on-site from 11 a.m. to 1 p.m. and one lucky winner will be chosen for a $500 gift card and three winners will receive free barbecue for an entire year. Guests can also get a deal on barbecue with $2 pulled pork barbecue sandwiches. On Saturday, guests can swing by for all day merchandise giveaways.
Wiemers served as senior vice president for the 24-hour diner-style chain, Huddle House where he oversaw operations for over 400 restaurants. He plans on opening three more Dickey's Barbecue locations in the near future. The new Dickey's Barbecue Pit in Fletcher is located at 235 St. John's Road, Suite 10&12 and the phone number is 828.303.2190. You can keep up with this location on Facebook.