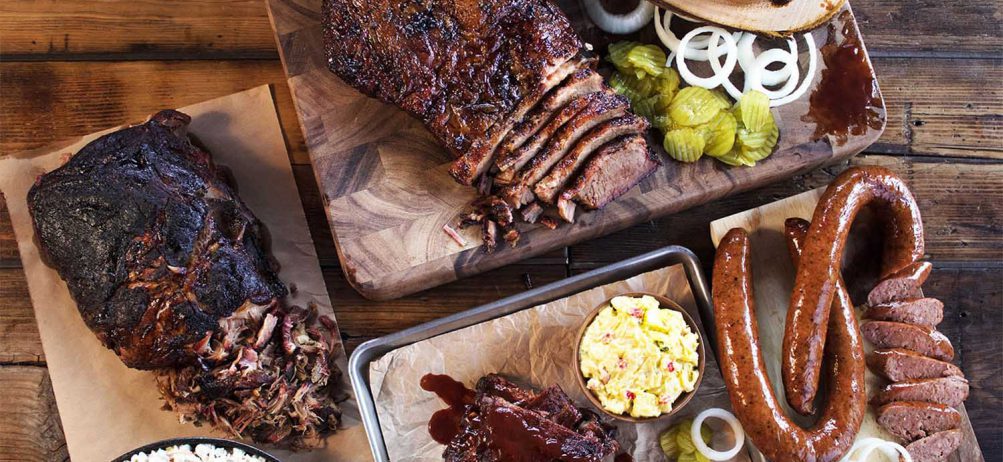 Retired Oil Engineer Opens Dickey's Barbecue Pit In Omaha
(Omaha, NE) Steven and Lynn Swift spent years living overseas for Steven's career as an oil field engineer including 18 years in Jakarta where they raised their children. After 35 years, the Swift's were ready for something new. On Thursday, June 12 at 11 a.m., the Swift's will open the first of four Dickey's Barbecue Pits they have planned for the Omaha area. To celebrate their new endeavor, the new Omaha location is hosting a three-day grand opening celebration.
"The people of Omaha are hardworking which reminds me of my hometown, in East Texas where hickory style slow smoked barbecue is a staple," said first time owner Steve Swift. "Linda and I love barbecue and are excited about moving to Omaha to bring more Dickey's Barbecue Pits to the area."
Their restaurant is located at 15825 West Maple Road, Suite 107 and the store phone number is 402.408.2878. Check out all the details on this new location on Facebook.
Event Details
Thursday, the first 50 guests will receive a gift card for up to $50. Friday, radio station KAT 103.7 will be onsite from 11 a.m. to 1 p.m. and this location will be serving $2 pulled pork barbecue sandwiches. Also, one lucky winner will be chosen for a $500 gift card and three winners will receive free barbecue for an entire year. Saturday, the new Dickey's Barbecue Pit will offer all day merchandise giveaways.