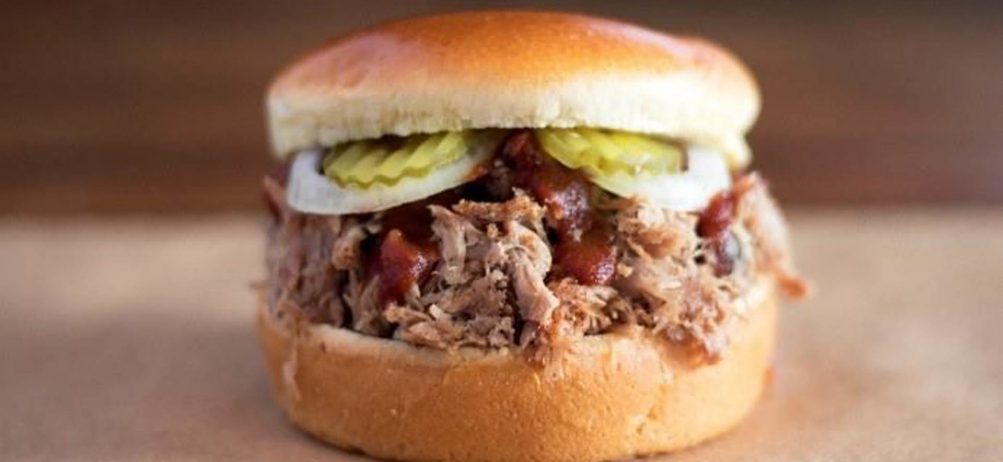 Roland Dickey Attends Dickey's Barbecue Pit Grand Opening in Sharpsburg
(Sharpsburg, GA) – On Thursday, May 29 at 11:00 a.m. the newest Dickey's Barbecue Pit in Georgia will open with a three-day grand opening celebration. The first 50 dine-in customers will receive a gift card for up to $50 to Dickey's Barbecue Pit. On Friday, May 30 Roland Dickey will be on-site to sign and give away 100 free cookbooks.
On Friday, Radio station 92.5 The Bear will be on-site from noon to 2:00 p.m. and this location will be serving $2 pulled pork barbecue sandwiches. Also, one lucky winner will be chosen for a $500 gift card and three winners will receive free barbecue for an entire year. Saturday, the new Dickey's Barbecue Pit in Sharpsburg will be offering all day merchandise giveaways.
"We were at a franchise fair in Atlanta when we discovered Dickey's Barbecue Pit and we flew down to Dallas to check out the original store," said franchise owner Carla Kuehl. "We met Roland Dickey and tried the food. We knew Dickey's was the right franchise for us."
Kuehl and her husband have over 50 years of restaurant experience combined. They opened their first Dickey's Barbecue Pit in Peachtree City in 2011. Sharpsburg is their second location. The new Dickey's Barbecue Pit in Sharpsburg is located at 15 Thomas Grace Annex Lane and the telephone number is 770.252.6060. Check out all the details on this new location on Facebook.