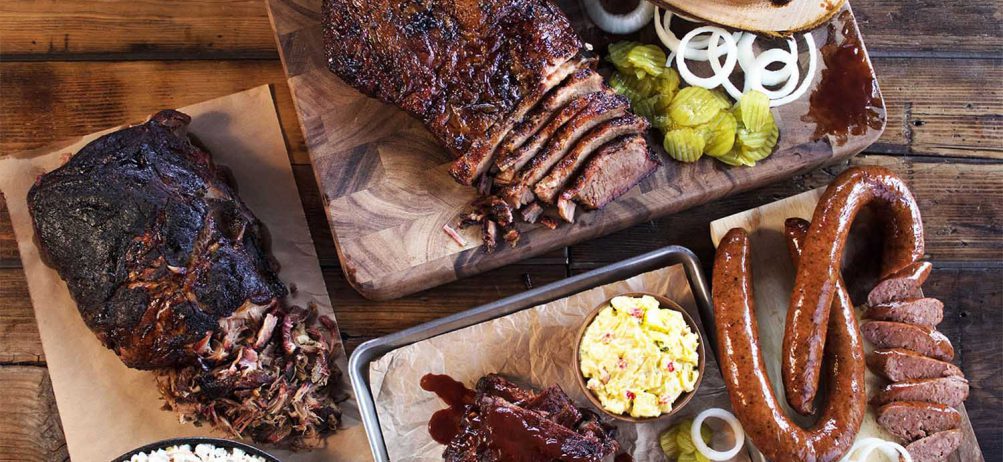 Roland Dickey Gives Away 100 Free Signed Cookbooks at Gulport Grand Opening
(Gulfport, MS) Dickey's Barbecue Pit in Gulfport is throwing a three-day celebration from Thursday, April 3 through Saturday, April 5 with a special appearance on Saturday by Roland Dickey, chairman of Dickey's Barbecue Restaurants, Inc. Roland Dickey will be stopping by the new Dickey's Barbecue Pit in Gulfport to give away copies of his book, "Mr. Dickey's Barbecue Cookbook."
"We are so proud to welcome Mr. Dickey to our newest location in Gulfport," said local franchise owner and 22 year Air Force veteran John Lockett. "We have already seen overwhelming support from the local community and look forward to a big party to celebrate."
On Thursday, April 3 at 11:00a.m., the new Dickey's Barbecue Pit in Gulfport will give the first 50 guests a gift card for up to $50. On Saturday, come on in for Dickey's Barbecue merchandise giveaways. Saturday, radio personality Momma from Kicker 108 will be on-site from 11:00a.m. to 1:00p.m and this location will be serving $2 pulled pork barbecue sandwiches. During the event Mr. Dickey will be signing and giving away 100 free copies of his new cookbook.
"There's a real desire for outstanding slow-smoked, quick-served barbecue on the Mississippi Gulf Coast," said Lockett. "I'm happy to be the one serving this community great barbecue."
Lockett also owns the Dickey's Barbecue Pit in D'Iberville. The new Dickey's Barbecue in Gulfport is located at Highway 49 at Dedeaux Road next to Hobby Lobby and the store phone number is 228.539.0031. For more information check out the local Facebook page for Dickey's Barbecue Pit in Gulfport.