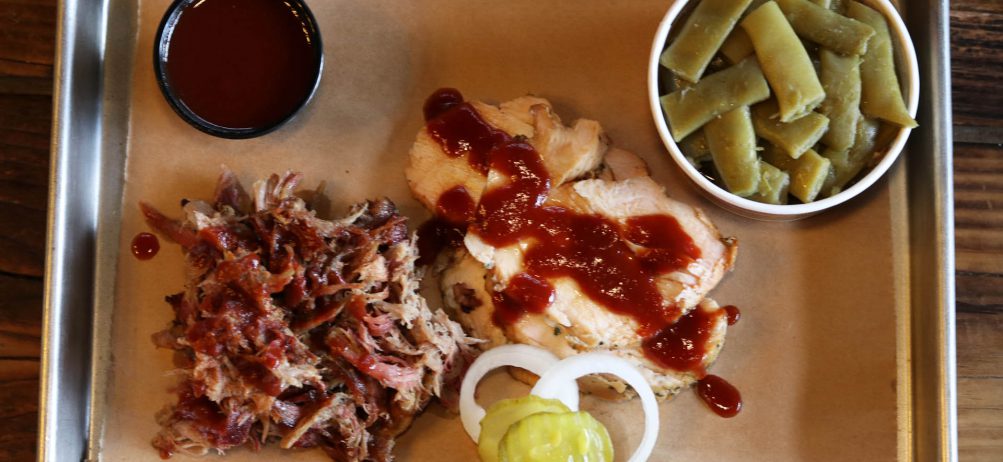 Roland Dickey Stops by Farmington for Customer Appreciation Day
(Farmington, UT) Dickey's Barbecue Pit in Farmington is celebrating expansion in Utah with a customer appreciation day this Friday, September 6 from 11:00 a.m. to 1:00 p.m. Barbecue kingpin, Roland Dickey, will be handing out free autographed copies of his new cookbook, Mr. Dickey's Barbecue Cookbook. Dickey's will also be serving mouthwatering Pulled Pork Big Barbecue sandwiches for just two dollars and one lucky customer will win free barbecue for a year!
"I can't wait for our customers to meet Mr. Dickey," said local multi-unit franchise owner, John Thomson. "We are thrilled he is stopping by to hand out his cookbook and celebrate with the community."
Local radio station K-Bull will also be on site Friday to hand out prizes. Dickey's Barbecue Pit in Farmington is located at 290 North Central Avenue and the store phone number is 801-939-3030.
"Not only is Dickey's dedicated to quality food at a great value," said Roland Dickey, Jr., president and CEO of Dickey's Barbecue Restaurants, Inc. "We're dedicated to being good neighbors in the communities we serve."