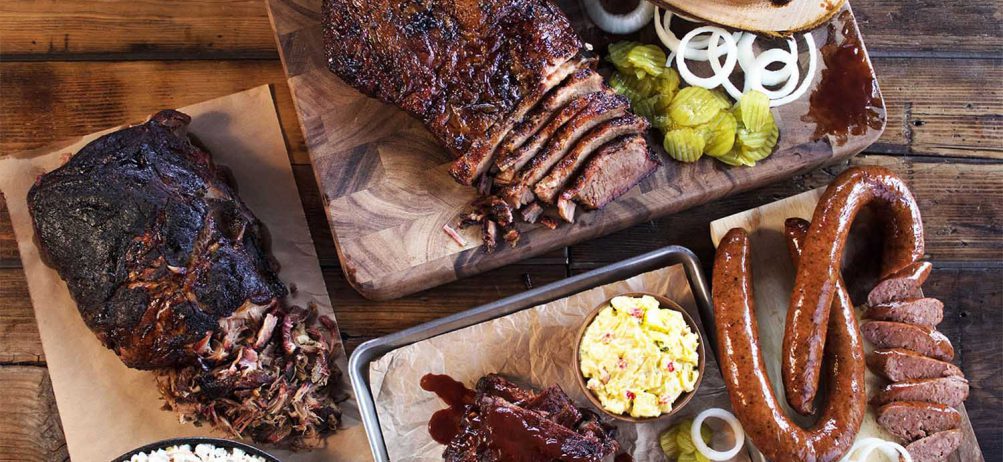 Share Your Summer Adventures with Dickey's Collectible Big Yellow Cup
(Dallas, TX) Dickey's Barbecue Pit is excited to bring guests a limited edition Collectible Big Yellow Cup to take on the road wherever their Summer adventures may take them. The Collectible Big Yellow Cup is now available at all Dickey's Barbecue Pit locations nationwide while supplies last.
Find the nearest Dickey's location to purchase your Collectible Big Yellow Cup here.
"We are excited to introduce our Summer Collectible Big Yellow Cup to barbecue enthusiasts across the nation," says Trevor Wilson, Vice President of Marketing at Dickey's Barbecue Restaurants, Inc. "We want to invite our guests to share their Summer adventures with us and enjoy our slow-smoked barbecue along the way."
Dickey's encourages guests to enter to win the #ShowUsYourCup #Contest. From now until Labor Day, September 3, guests can post photos of their Big Yellow Cup on Facebook, Instagram or Twitter to enter to win one of eight weekly prizes as well as the Grand Prize, which will be announced on September 5.
To enter, guests must post a photo of their Summer adventures with their Big Yellow Cup using the hashtags #ShowUsYourCup #Contest. They must also follow Dickey's Barbecue Pit on the same social media channel.
Each Wednesday, Dickey's will announce weekly winners and the Grand Prize Winner will be chosen from those eight. The GrandPrize will be two VIP tickets to the LANCO, Dierks Bentley and Brothers Osborne concert in Dallas, TX in September. The Grand Prize Winner will also receive hotel accommodations and airfare to Dallas.
See the full details on the #ShowUsYourCup #Contest here.

About Dickey's Barbecue Restaurants, Inc.
Dickey's Barbecue Restaurants, Inc., the nation's largest barbecue chain, was founded in 1941 by Travis Dickey. Today, all meats are still slow smoked on-site in each restaurant. The Dallas-based family-run barbecue franchise offers several slow-smoked meats and home style sides with 'No B.S. (Bad Stuff)' included. The fast-casual concept has expanded to more than 550 locations in 45 states as well as internationally. In 2016, Dickey's won first place on Fast Casual's "Top 100 Movers and Shakers" list and in 2018 was featured in the top 10 on the list. Dickey's Barbecue Pit has also been recognized by Entrepreneur Magazine, Franchise Times, and Nation's Restaurant News. For more information, visit www.dickeys.com.
###
Media Contact:
Callie Head
Ashley Richardson