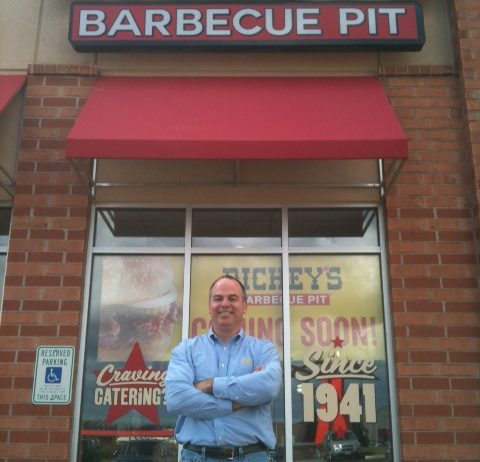 Smokin' Hot Celebration at Dickey's Barbecue in Kenosha
(Kenosha, WI) Do you love slow smoked barbecue and ice cream? If so, then you're going to want to head to Dickey's Barbecue in Kenosha for their grand opening event on Thursday, February 7 from 11 a.m. to 1 p.m. During the event, Dickey's will be serving $1 Pulled Pork Big Barbecue sandwiches and when you dine in you can enjoy free ice cream.
"Owning a Dickey's in Kenosha has been a great experience," said local owner Bill Zimmerman. "I really enjoy talking with our customers. We've gained barbecue lovers from all across the area who just rave about how much they enjoy our slow-smoked meats and great home-style side items."
Zimmerman spent the last 22 years in sales and management for a national truck leasing company. He lives in Union Grove with his wife Kris, a school teacher in Racine, and his two daughters. This location has become a part of the Kenosha community. They have participated in several local school fundraisers and will be in the WLIP Rotary Radio Auction on February 17 and 24.
"We are really looking forward to Thursday's grand opening event," said Zimmerman. "I hope everyone in the community will come out and enjoy our slow pit smoked barbecue."
At the event, Dickey's in Kenosha will be raffling off free barbecue for a year and choosing not just one, but three winners! Don't miss out on the celebration at 11880 74th Place, at the intersection of I-94 and Highway 50 across from Woodman's. The store phone number is 262-287-9889. Dickey's is open from 11 a.m. to 9 p.m. daily. Neller Hamlin is the manager and Dan Briese is the assistant manager of this location.