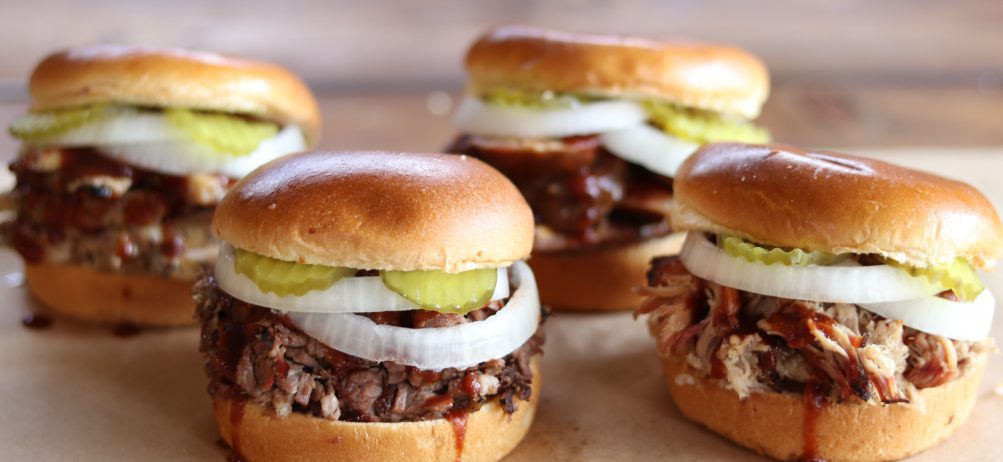 Stampede Stew Now 'On the Menu' at Dickey's Barbecue Pit
(Dallas, TX) Dickey's Barbecue Pit is giving guests a taste of TNT's 'On the Menu' with new limited edition menu item, Stampede Stew. The fast-casual restaurant chain known for slow smoked Texas barbecue is unveiling the signature dish created by Atlanta resident Sarah Broadus. Broadus brought the heat in the broadcast cooking competition starring Emeril Lagasse and Ty Pennington, by winning the prize of being featured on the menu at participating Dickey's Barbecue locations.
"We're thrilled to be a part of such an innovative show that gives home cooks across the country a chance to showcase their skills," said Roland Dickey, chairman of Dickey's Barbecue Restaurants, Inc. "The savory Stampede Stew created by Sarah Broadus pairs perfectly with our slow smoked meats and specialty barbecue sauces – we can't wait for our guests to try it!"
The limited time menu item, features a deliciously Southern combination of fresh turnip greens mixed with a hearty vegetable broth, great northern beans and piled high with Dickey's signature Polish sausage. Stampede Stew is served steaming hot along with a buttery roll. The new menu item can be served as either a tasty entrée or a home style side item.
TNT's 'On the Menu,' hosted by Ty Pennington and legendary Chef Emeril Lagasse, features everyday cooks as they vie for the chance to have their own dishes served in major restaurant chains across the country. Guests may view Dickey's Barbecue episode and the creation of the brand's newest menu item here. 'On the Menu' is produced by United Artists Media Group (an MGM company). Dean Houser serves as executive producer along with United Artist Media Group Chief Executive Officer Mark Burnett.