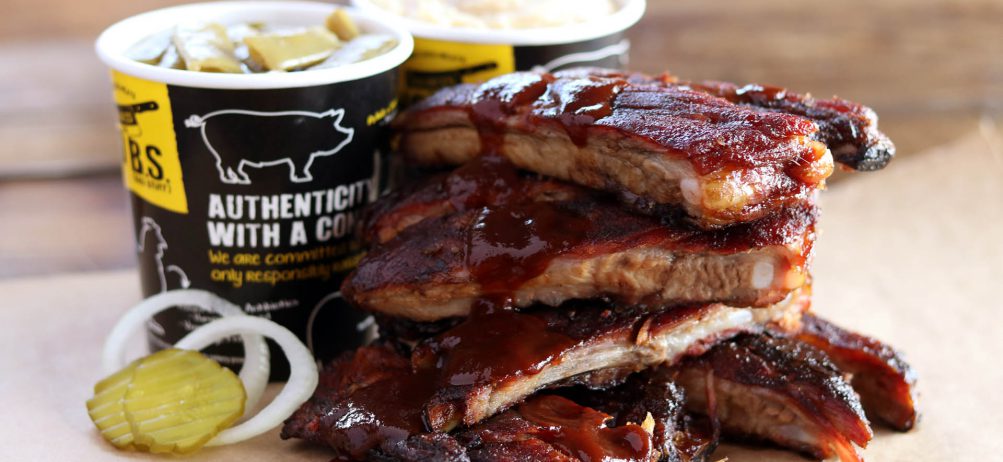 Texan Brings a Piece of the Lone Star State to Tri-Cities with Dickey's Barbecue Pit
(Kennewick, WA) Dan Pelfrey grew up eating barbecue in Texas and on Thursday, August 28 at 11 a.m., he'll bring a little bit of Texas to the Tri-Cities when he opens Dickey's Barbecue Pit in Kennewick. To celebrate, he's throwing a three-day grand opening celebration. Tri-Cities will have more authentic barbecue when Pelfrey opens two more locations in Pasco and Richland by 2016.
"Being a Texan, I wanted to bring authentic Texas barbecue to the area," said first time owner, Dan Pelfrey. "The brand is loved in other Washington markets and it'll do great in here too. There's a lot of tradition here in Tri-Cities and I'm excited to start a new tradition of authentic Texas-style barbecue."
Thursday kicks off the opening with the first 50 guests receiving gift cards worth up to $50. Friday includes Dickey's Barbecue merchandise giveaways. Saturday, country station 94.9 The Wolf will be on-site from noon to 2 p.m. and this location will serve $2 pulled pork barbecue sandwiches. During the event, one lucky winner will be chosen for a $500 gift card and three winners will receive free barbecue for an entire year.
Pelfrey and his wife met at Utah State University where Pelfrey played football. The Pelfrey's moved to Washington two years ago and reside in Pasco. The new Dickey's Barbecue Pit in Kennewick is located at 122 Highway 395 and the phone number is 509.396.9898. Can't take the wait? Follow this location on Facebook.