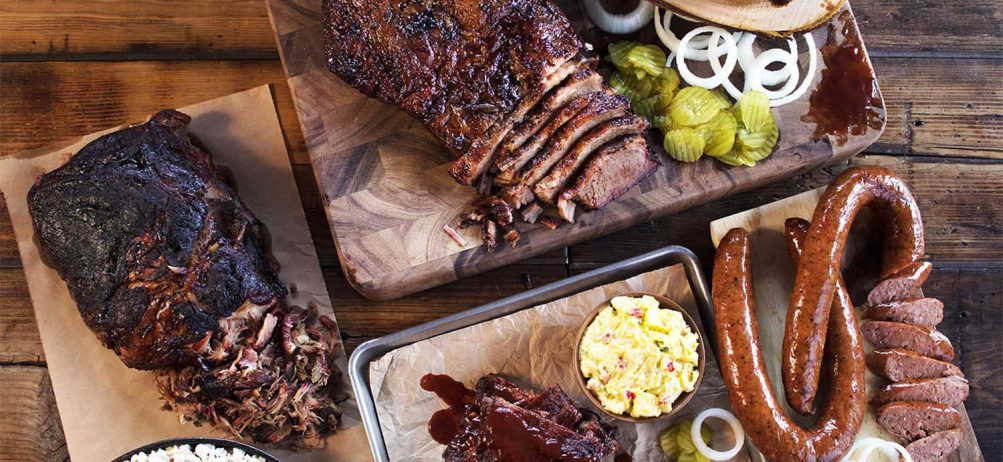 Three-Day Barbecue Extravaganza at Dickey's Barbecue Pit Grand Opening in Farmers Branch
(Farmers Branch, TX) The newest Dallas-Fort Worth location of Dickey's Barbecue Pit will open in Farmers Branch on Thursday, July 17 at 11 a.m. To celebrate the first location in Farmers Branch, the new restaurant is throwing a three-day grand opening celebration with the first 50 guests receiving gift cards worth up to $50.
Friday, the party continues with radio station 98.7 KLUV onsite from 11 a.m. to 1 p.m. This location will be serving $2 pulled pork barbecue sandwiches. Also, one lucky winner will be chosen for a $500 gift card and three winners will receive free barbecue for an entire year. Saturday, the new Dickey's Barbecue Pit will offer all day merchandise giveaways which includes t-shirts, magnets and more!
"As for potential growth franchises in the United States, Dickey's Barbecue is the greatest right now," said multi-unit franchise owner, Patrick MacKay. "This location is surrounded by three energetic campuses which include Parish Episcopal, Greenhill School and Brookhaven College. We are looking forward to the opportunity of showing Farmers Branch what it means to be passionate about the art of great barbecue."
MacKay has four more Dickey's Barbecue franchises planned for the areas surrounding Dallas-Fort Worth. MacKay currently owns the Dickey's Barbecue in Rockwall as well as three Subway franchises. The new Dickey's Barbecue Pit in Farmers Branch is located at 13605 Midway Road, Suite 120 and the phone number is 972-661-8000. Keep up with the new Dickey's Barbecue Pit on Facebook.