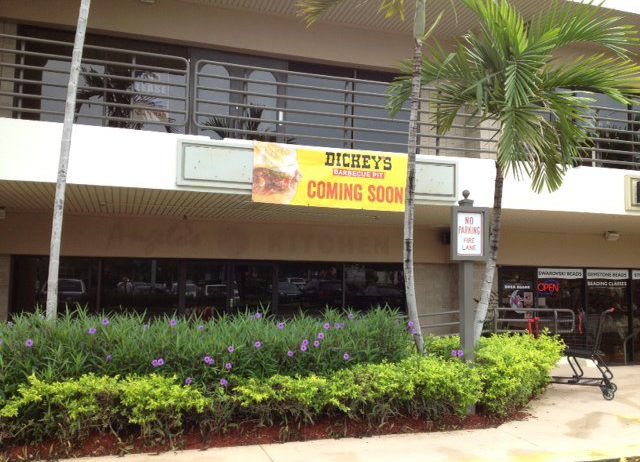 Vote for Dickey's Barbecue in Boca Raton
'(BocaRaton, FL)Dickey's Barbecue Pit is opening in Boca Raton near Florida Atlantic University this Thursday, November 1 at 11 a.m. the first 100 customers will receive a free Pulled Pork Big Barbecuesandwich.
"We can't wait to bring Texas barbecue to Boca Raton," said local franchise owner Carol Vu. "At Dickey's, we believe everything is 'either A+ or it's not' and I want all of my customers to have a great experience with our amazing barbecue and perfect customer service.
This new location is at 21073 Powerline Rd., Suite 33, near Town Center Mall, Florida Atlantic University, and Lynn University. The store phone number is 561-288-3490. Vu plans on developing the South Florida area once her first store opens.
"The best part about owning a Dickey's has been the great support from the corporate team," said Vu. "It's so helpful to be able to call someone when I need help with the process."
Dickey's Barbecue offers a quality selection of signature meats, home style sides and tangy barbecue sauce. All meats are slow smoked on-site in each restaurant. Don't forget, Dickey's is offering "Kids Eat Free in Costume on Halloween" at all of its 260 locations nationwide.