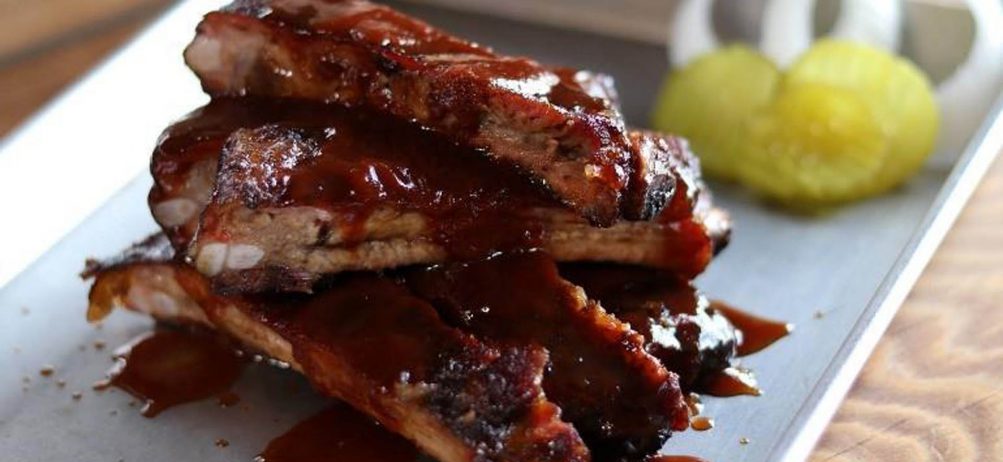 Warm Up with Dickey's Barbecue Pit Slow Smoked Barbecue
(Clifton Park, NY) The winter months are upon us so why not heat things up with Dickey's slow smoked barbecue. Dickey's newest location opens in Clifton Park on Sunday, November 11 at 11 a.m. and as a treat the store will be serving the first 100 customers a free Pulled Pork Big Barbecue sandwich.
"New York State is definitely lacking authentic barbecue and I'm extremely excited to be the one bringing more to the state," said multi-unit owner Reid Grubbs. "The response to our first Dickey's location in Queensbury has been great–we actually have customers who drive 30 miles to eat our barbecue."
Grubbs is a Virginia state native who now resides in Queensbury, NY near his first location. His previous career was in the finance sector. He was looking for a new career adventure when he signed on with Dickey's.
"New York has really embraced our barbecue concept," said Roland Dickey, Jr., president of Dickey's Barbecue Restaurants, Inc. "It's an exciting time to be a part of Dickey's and we look forward to serving our authentic pit smoked barbecue in more cities in throughout New York."
Dickey's Barbecue is building momentum in New York. Currently, Dickey's has four locations throughout New York with a new location coming soon to Cortland in December. This new location in Clifton Park is located at 22 Clifton Country Rd. and the store phone number is 518-396-5844.