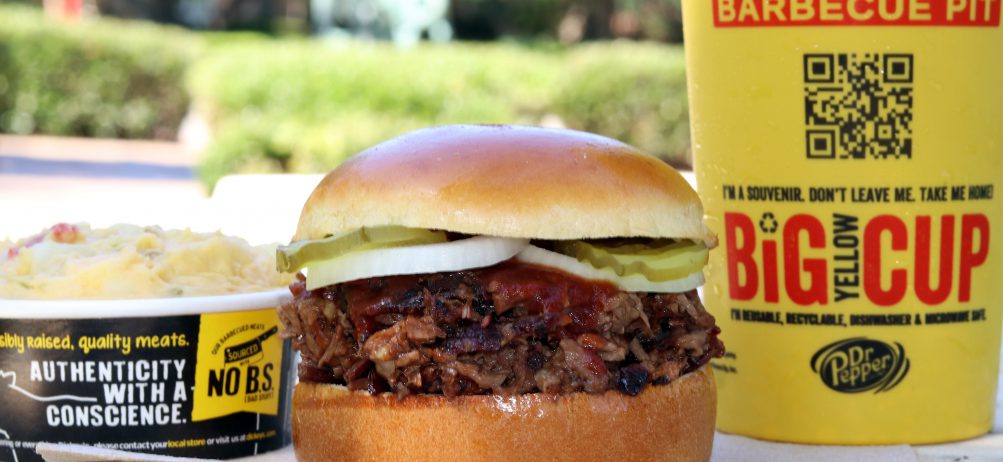 West Virginia Man Brings a Texas Favorite to His Home State with Dickey's Barbecue Pit
(Beaver, WV) Perry McKinney loves meeting new people and sharing his love of Texas barbecue. Following retirement, McKinney decided his next adventure would be to open a barbecue joint. On Thursday October 23 at 11 a.m., McKinney along with investors Joshua Conaway and Patrick Haynes will open Dickey's Barbecue Pit in Beaver. The new owners are hosting a three day grand opening to introduce the Beaver community to slow smoked Texas-style barbecue.
"After tasting Dickey's Barbecue Pit's Texas-style barbecue, I knew it would be a great fit for West Virginia," said first time owner, Perry McKinney. "I'm looking forward serving great food and meeting new people in our store and through catering their events."
Thursday, the event kicks off with the first 50 dine-in guests receiving gift cards worth up to $50. On Friday from 11 a.m. to 1 p.m., country station 99.5 WJLS will be on-site when one lucky winner will be chosen for a $500 gift card and three winners receive free barbecue for an entire year. Guests can also grab a deal with $2 pulled pork barbecue sandwiches. On Saturday the new location offers all day merchandise giveaways.
The group has plans to open locations in Lewisburg and Fayetteville next. The new Dickey's Barbecue Pit in Beaver is located at 763 Ritter Drive and the phone number is 681.238.5603.