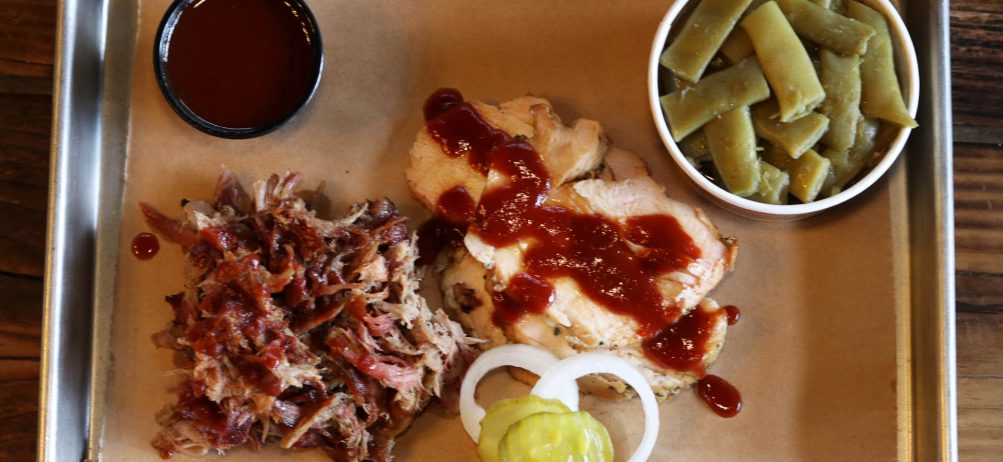 Win Free Barbecue for a Year at New Dickey's Barbecue Pit in Ladera Ranch
(Ladera Ranch, CA) On Friday, April 2 at 11 a.m., Dickey's Barbecue Pit opens with a three day grand opening celebration in Ladera Ranch. The barbecue bash includes three chances to win free barbecue for a year, a $500 gift card and Dickey's Barbecue merchandise.
"We love getting the community excited about our openings," said Roland Dickey, Jr., CEO of Dickey's Barbecue Restaurants, Inc. "The free barbecue for a year prize at our grand openings is always a hit with our guests."
Three day grand opening includes:
Friday: The first 50 guests receive a gift card worth up to $50.
Saturday: Join the party when 93.1 Jack FM is onsite from noon to 2 p.m. One lucky guest will win a $500 gift card and three guests receive free barbecue for an entire year. You can also satisfy your hunger with $2 pulled pork sandwiches.
Sunday: Looking for new gear? Dickey's Barbecue is giving away merchandise all day!
"I opened my first location in April of last year in San Marcos and I'm thrilled to have the opportunity to open a second location," said local owner, Todd Morley. "I love sharing the tasty experience of Texas-style barbecue with my guests."
Business partners, Todd Morley and Le Dabney also own the Dickey's Barbecue Pit in San Marcos. The new Dickey's Barbecue in Ladera Ranch is located at 25606 Crown Valley Parkway and the phone number is 949.364.1729.