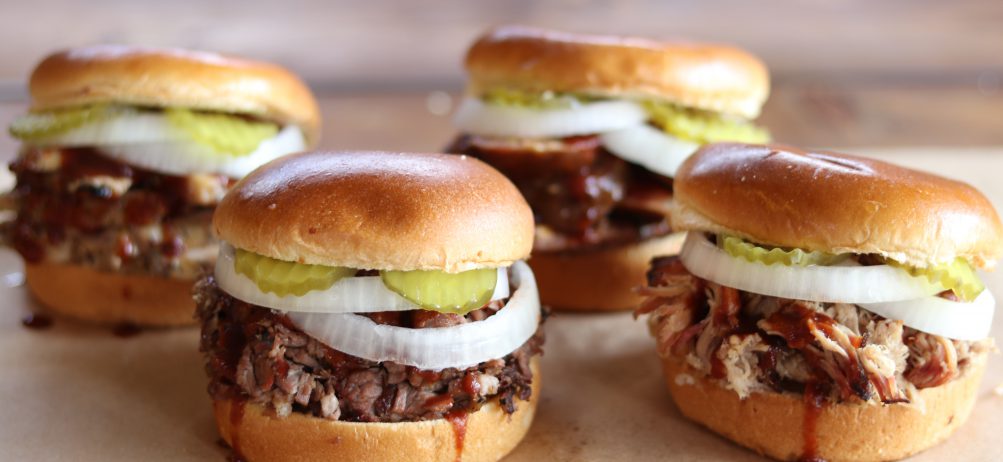 Yeehaw Yakima! Dickey's Barbecue Opens with a Three Day Barbecue Bash
(Yakima, WA) Slow smoked Texas barbecue arrives in Yakima on Thursday, March 26 at 11 a.m., when Dickey's Barbecue Pit opens their first location in the area with a three day barbecue bash. The nation's largest barbecue chain offers an array of smoked meats including brisket, pulled pork and jalapeno cheddar sausage.
"Washington has been really receptive to our brand," said Roland Dickey, Jr., CEO of Dickey's Barbecue Restaurants, Inc. "Dickey's Barbecue is taking a southern favorite nationwide and it's exciting to see our fan base grow across the country."
The three-day barbecue bash includes:
Thursday, the first 50 guests score gift cards worth up to $50.
Friday, guests can grab t-shirts, sunglasses and more with all day merchandise giveaways.
Saturday, station 104.1 KXDD will be on-site from 1 p.m. to 3 p.m. when guest can score a bargain with $2 pulled pork sandwiches. One lucky winner will receive a $500 gift card and three winners will receive free barbecue for an entire year.
"We can't wait to introduce Yakima to Dickey's Barbecue Pit," said first time owner, Anna Mahoney. "I've been in the restaurant industry for years and know Dickey's Barbecue Pit is a great concept with a quality product people in Yakima will love."
Local owners, Anna and Darren Mahoney are both natives of Washington. The Yakima store is located in at 2706 West Nob Hill Boulevard and the number is 509.388.0637. Follow along on Facebook.