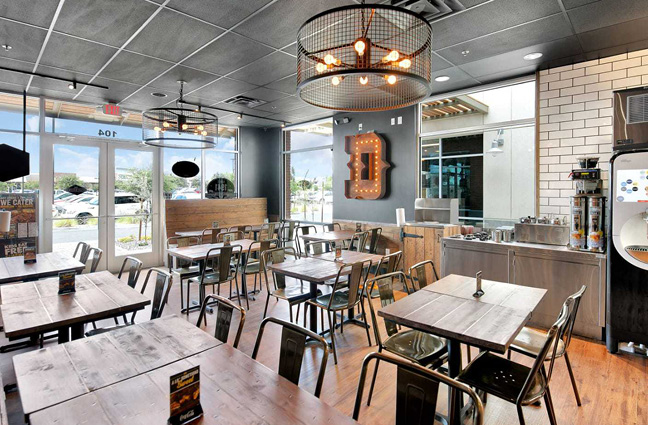 Three Reasons Why Dickey's Barbecue is an Ideal Franchise for Multi-Unit Growth
To invest in a franchise is to take a leap of faith. Prospective franchisees should think long term when considering a franchise opportunity for potential growth with a brand. Some franchises, like Dickey's Barbecue Pit, look for ways to set up franchisees to grow their portfolios. Then, when an Owner/Operator's first unit thrives, they'll feel confident to open another franchise location.
"From the moment a new franchisee signs with us, we do everything we can to help them learn and grow with us," said Laura Rea Dickey, CEO of Dickey's Restaurants, Inc. "We want our Owner/Operators to continue to find success in our business and expand their portfolio. Multi-unit growth ultimately leads to more revenue for the franchisee, and it brings more delicious, slow-smoked barbecue to fans around the world."
Here are three reasons why Dickey's is the perfect fit for franchisees looking to operate multiple units:
It's a low-cost investment opportunity. In the restaurant industry, franchising a quick-service brand, like Dickey's Barbecue Pit, can cost around $2 million, and for a full-service restaurant, it can be $3 million or more. Dickey's Barbecue has worked to make ownership more feasible for new and existing franchisees. Over the past year, the Texas-style barbecue brand has reduced franchise costs for a traditional unit by up to 26%. Qualified Dickey's Barbecue Pit Owner/Operators are required to have a minimum net worth of $300,000 and a minimum liquid capital of $100,000. In total, the franchise investment for owning a Dickey's restaurant can start at as little as $71,993 to upward of $323,789 for a full, new construction build-out. When it already costs less than other franchises to open a Dickey's Barbecue Pit, there's room to add more locations to an Operator's portfolio.
Proven track record and ongoing franchise support makes Dickey's one of the best franchises to own. Franchisees looking to operate multiple locations want to see a concept that can scale with a strong infrastructure to support growth. As Owner/Operators get ready to add locations, they will already know that Dickey's actively supports its franchisees from day one. From site selection to creating buzz around a grand opening, Dickey's offers assistance for every step on the path to ownership and beyond. The world's largest barbecue concept has several avenues for providing support for franchisees after opening a new location. With specific advisory boards run by committees of franchisees across the country that provide insight and communication on important business functions, as well as a franchise relations team, hotline number and online ticketing system that gives franchisees direct access to the Dickey's team, Owner/Operators always have options to reach out for help.
The franchise has multiple restaurant models. At Dickey's Barbecue Pit, potential franchisees have a wide variety of restaurant models to choose from based on their preferences or available real estate. Most recently, Dickey's launched its virtual kitchen model, which offers a more fast-tracked and cost-efficient opportunity for franchisees. With little equipment to purchase and shared kitchen spaces, the total virtual kitchen investment is under $100,000. On top of the lower cost of entry, the virtual kitchen model gets owners up and running in just a few weeks. The BBQ brand also offers other flexible franchise plans that can work in nontraditional spaces, such as convenience stores, theme parks and malls or models that are utilized only for delivery- or carryout-only. With multiple franchise models, and several low-cost entry levels, Dickey's Owner/Operators are well-positioned to expand.
"There are many perks to joining the Dickey's Franchise Family, but one of the best has to be the prospect of multi-unit growth," Dickey said. "At Dickey's, we're committed to making it seamless for our Owner/Operators to reach their business goals of expanding our smokin' brand."
If you are interested in investing in a Dickey's franchise, fill out this form and our team will get in touch with you.