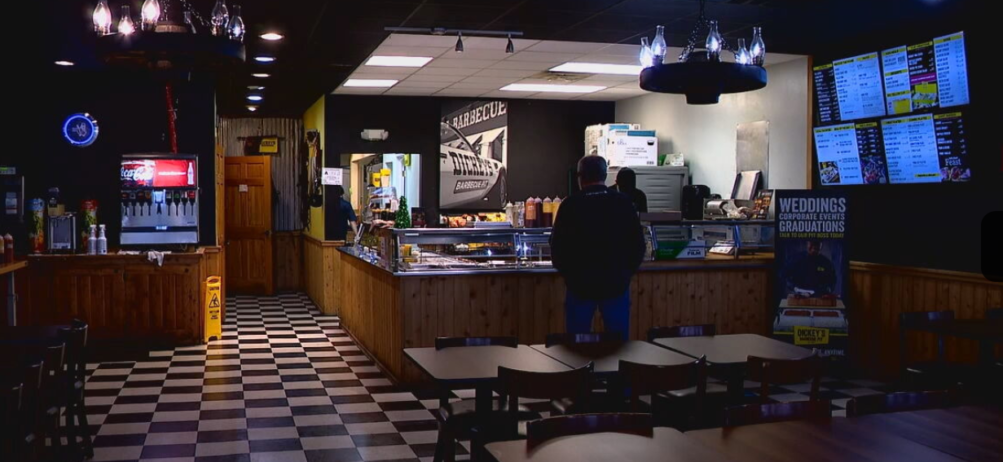 Starting A Business After Retirement: Is There A Franchise In Your Future?
You have likely been waiting your entire life for this moment — the moment you retire from your career, and you have endless time available to do exactly what you want. However, that doesn't mean that you want to sit around the house reading the paper and watching the grass grow.
Perhaps you are interested in starting a business after retirement. A franchise for retirees would allow you to enjoy flexibility while also remaining active and engaged. If you are interested in business opportunities after retirement, then read on to learn more about the challenges and benefits of starting a franchise.
Reasons to Start a Franchise After Retirement
As one of the top business opportunities after retirement, it's not surprising that you may be considering your own franchise. Here are the top reasons a franchise is the best business to start after retirement:
A franchise can be a valuable investment.
A franchise comes with built-in support.
A franchise can offer many personal benefits.
When you are beginning your retirement, financial security is often a top priority. A franchise could do more than just add a buffer to your safety net; it could allow you to thrive — if you choose the right one. Franchises utilize time-tested business models, which means that with a bit of attention and care from their owners, they should run smoothly and successfully.
A franchise for retirees is also ideal because of the built-in support that is available. With a franchise, you shouldn't have to worry about developing your brand or creating your own marketing strategy. From IT support to marketing and communications plans, the parent company should give you everything you need to start your new business.
When you invest in a franchise, you may find starting a business after retirement to be personally and professionally rewarding. Your new business should allow you to stay social, get more involved with your community and make a positive impact on those around you.
Franchise for Retirees: Key Considerations
Here are some tips to consider before jumping into a new business venture:
Do your research before you choose a franchise. Every franchise is different, and it's important that you understand the terms of each agreement before you make a final selection.
Outline the start-up costs of the franchise you are considering. The start-up cost for each franchise will vary, as will the level of support you receive from the corporation. You need to consider the initial investment, as well as the franchise's ability to provide long-term financial stability.
Evaluate your personal and professional skills to determine if becoming a business owner is the right choice for you. What are your interests? Do you have experience with managing a business? How committed are you to building a business?
Consider the time commitment involved with running a business. Retirement is a time when you have more flexibility, but you should be honest with yourself about how you want to spend that time. In general, owning and operating a franchise requires less of a time commitment then starting a business from the ground up. You may find that you can easily balance your personal interests along with your new business venture.
Check if you are eligible for retirement benefits. There are state and federal retiree assistant programs — as well as opportunities for veterans — that may provide the financial help you need to start a new business. Make sure you see what you are qualified for before you use other funds for your start-up costs.
Consult with your personal financial advisor before making a final decision. Your financial advisor can help you decide what is best for your future knowing your short-term and long-term financial goals. 
How to Start a Business After Retirement: The Franchise Edition
If you have considered all the personal and professional factors involved with starting a franchise after retirement, then you may be ready to take the next step. Here's how you can get started:
Choose your franchise partner. Each franchise opportunity is different and will provide varying levels of support. It's important that you select a franchise partner that can offer the support and guidance you need while still giving you the autonomy to run your own business.
Research the local, state and federal regulations that may impact your new business. You will want to start acquiring the necessary permits as soon as possible in order to prevent delays with opening your business.
Why Dickey's Barbecue Pit Is One of the Best Franchises for Retirees
Dickey's Barbecue Pit is one of the best choices for retirees who are interested in starting a business. Our company has been making authentic, Texas-style barbecue since 1941, and we offer low-cost investment opportunities for franchisees. We can provide the support you need to be successful, including hands-on training opportunities, marketing campaigns and IT support. We also offer protected territories for our franchise owners, which cuts down on your competition and increases your opportunity to be successful.
For more information about how to start a business after retirement and to see if a franchise is the best choice for you, contact Dickey's Barbecue Pit today.